Kirill Vankovich Certifies on the IronMind Red Nail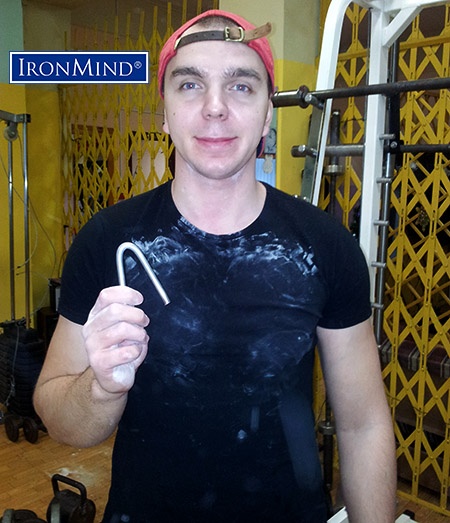 22-year old Kirill Vankovich has been certified on the IronMind Red Nail, a benchmark accomplishment in the world of bending steel.

Vankovich said that lower arm/wrist strength is "very important to armlifting," the grip strength contests that began with the Rolling Thunder and now also include the Captains of Crush (CoC) Silver Bullet, as well as the Apollon's Axle (double overhand deadlift).  Vankovich told IronMind that he bends steel once a week.

IronMind would like to congratulate Kirill Vankovich: your name has been added to the Red Nail Roster!

IronMind would like to thank Vadim Seles for refereeing on Vankovich's official attempt to bend an IronMind Red Nail—Seles is the first Belarusian to certify on Red Nail and also on No. 3 Captains of Crush gripper.

                                                 

                                                      ###



You can also follow IronMind on Twitter and on Facebook.                        



Want to talk strength?  Join the IronMind Forum.