Kim Sang-Min Makes the Red Nail Roster
Taking quickly to short steel bending, Kim Sang-Min has succeeded in bending the IronMind Red Nail—thereby earning a highly coveted position on the Red Nail Roster.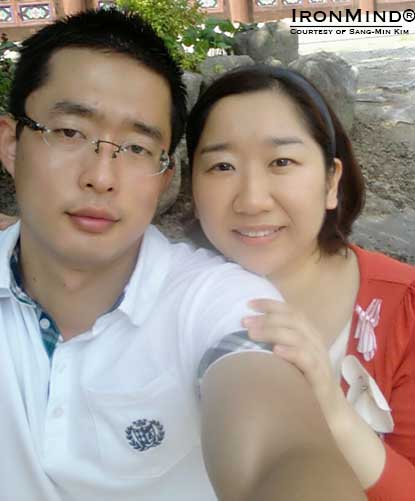 Kim Sang-Min told IronMind, "I would like to thank my friend Jaewook Moon, who got me into bending, as well as my beloved wife, Sunmin Shin, who always supports me."  IronMind® | Photo courtesy of Kim Sang-Min


"I am a friend of Jaewook Moon, who is the first Red Nail bender in Korea.  He introduced me to the world of nail bending," Kim Sang-Min told IronMind.  It was an auspicious introduction and success with Red Nail followed in short order.

Kim Sang-Min is 33 years old, works as a chef, stands 192 cm tall and weighs 100 kg, and he has an extensive martial arts background.  Congratulations, Kim Sang-Min, and many thanks to Cho Jae-Hun for serving as the referee.

                                                        ###

Want to talk strength?  Join the IronMind Forum.
 
You can also follow IronMind on Twitter and on Facebook.