Kim Makes It Two in a Row for North Korea
Almaty—Who says you can't win back-to-back major weightlifting competitions? Kim Un Guk, just as his North Korean teammate did last night, repeated his gold medal performance from the Asian Games to win the World Weightlifting Championships in Almaty tonight.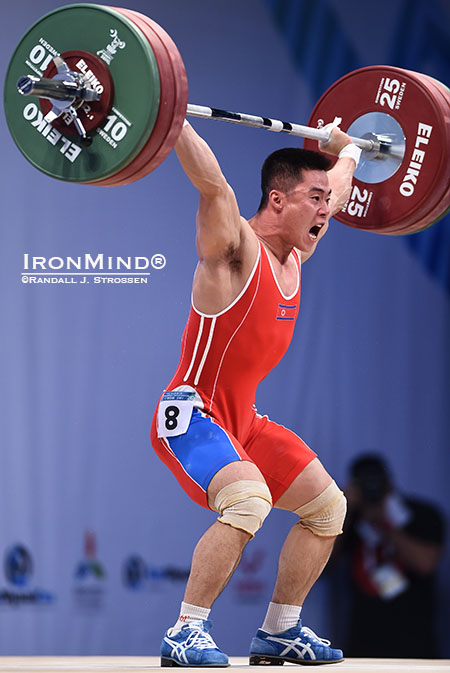 62-kg competitor Kim Un Guk's first attempt (145 kg) was good enough for the gold medal in the snatch, but he added to his lead with this successful150-kg third attempt. IronMind® | Randall J. Strossen photo


Kim established a 9-kg lead after the snatches and on the last attempt of the class, gold medal in the total already in hand, he made a 175-kg clean and jerk—to bump Eko Irawan (Indonesia) down to silver in the jerk on bodyweight. Irawan finished the evening with a 316-kg total, nine kilos behind Kim and four kilos ahead of bronze medalist Ding Jianjun (China).


 ###



Visit the IronMind Forum: talk strength, discuss this story. Strongman, grip, Highland Games, Olympic lifting, stones and more.

You can also follow IronMind on Twitter and on Facebook.