Kikki Berli-Johnsen: IHGF Representative for Norway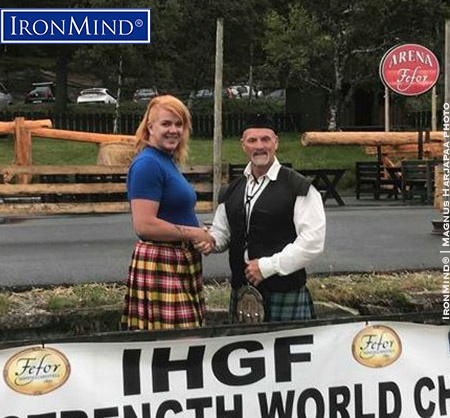 Kikki Berli-Johnsen has been named the IHGF representative for Norway, according to press release received by IronMind.



"The International Highland Games Federation (IHGF) welcomes Kikki Berli-Johnsen as the newly-appointed  Norwegian IHGF representative.

"Kikki, a several-times winner of Norway's Strongest Woman, has a great passion for strength sports and looks forward in working with the IHGF with the common purpose of advancing Highland Games and Stones of Strength in Norway.

"More updates will soon be released about next year's Power Week, taking place in Vinstra, Norway at the renowned Fefor Hotel." 

                                               ###



You can also follow IronMind on Twitter, Instagram and on Facebook.                        



Want to talk grip, strongman, weightlifting . . . everything strength? Visit the IronMind Forum.