Kevin Paone Certifies on the Red Nail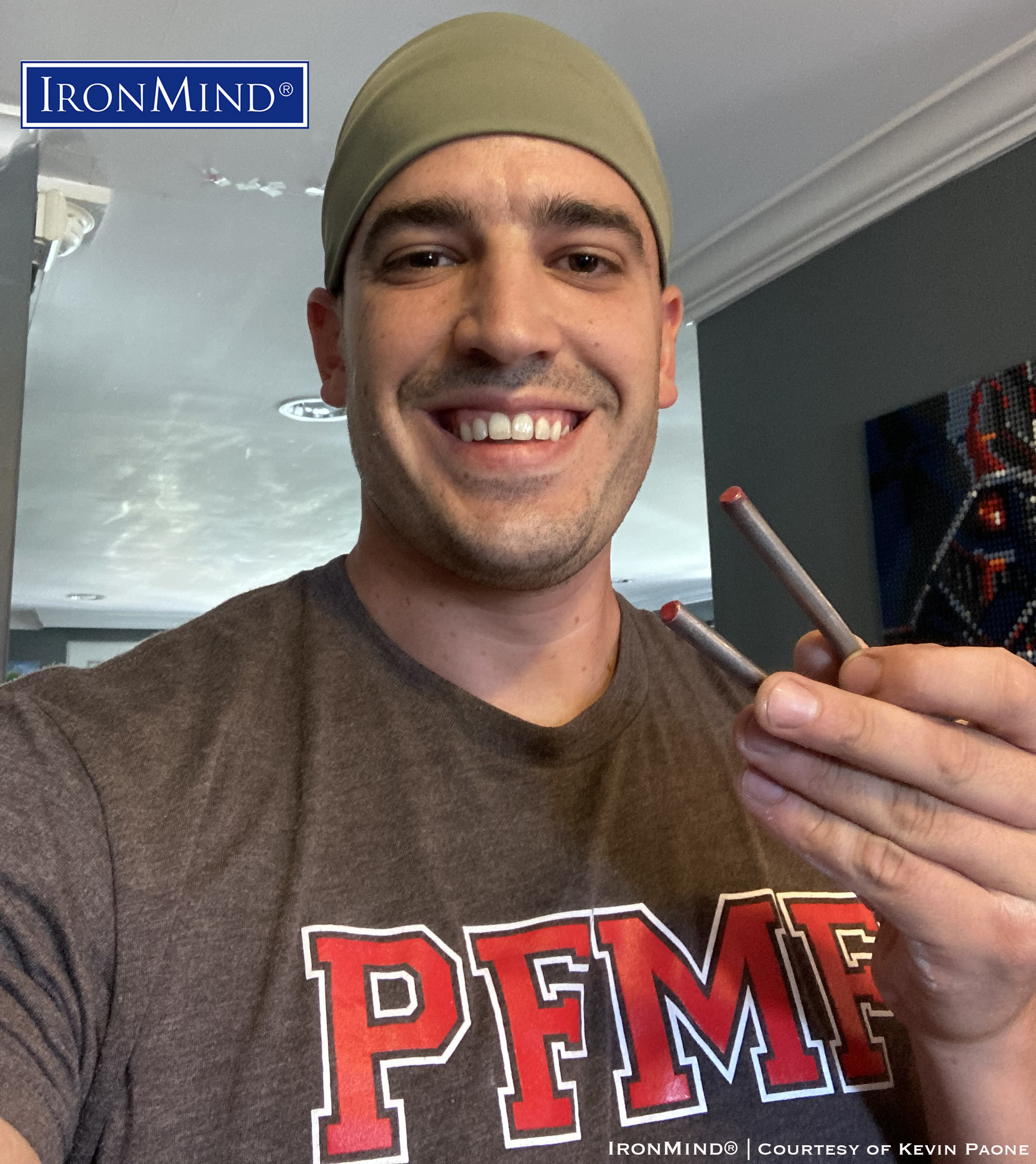 He's a Philadelphia fire fighter, "husband and father of four," a veteran Red Nail bender and now he made it official: Kevin Paone has been certified and his name has been added to the Red Nail Roster.
Kevin told IronMind, he has been bending "on and off for about 15 years. I think the first time [I tried] I bent a Blue [nail].
"I bent a Red Nail for the first time when I was 19 years old.I'm not sure exactly how many [I've done] . . . maybe 200-300."
Summarizing his training for the Red Nail, Kevin told IronMind that he bends "once a week. I do a quick warm up, some easy bends, 3 difficult bends (80% max effort), then cool down."
Kevin said lower arm/wrist strength is "very important to his job," and his interests are "fitness and strength training, spending time with family and friends, trips up the mountains and down the shore."
Here's a link to the video of Kevin Paone's official attempt to bend an IronMind Red Nail.

Congratulations, Kevin—keep up the good work!

###



You can also follow IronMind on Twitter, Instagram and on Facebook. 


Want to talk grip, strongman, weightlifting . . . everything strength? Visit the IronMind Forum.