Julia Williams Breaks Rolling Thunder Pull-ups World Record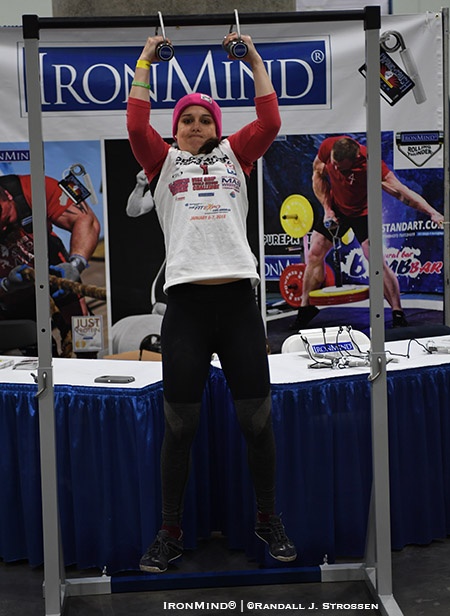 Julia Williams trains grip and said she does "pull-ups every day," and the way she knocked out a world record 9 Rolling Thunder pull-ups you believed her when she said she'd come back the next day and do 13!

Not one to take take herself too seriously, all Julia would say for the record was, "I like avocados."

After watching this performance, avocado sales are sure to surge.

Julia Williams 9 Rolling Thunder Pull-ups

(video by Clay Edgin)

                                                 ###



You can also follow IronMind on Twitter, Instagram and on Facebook.                        



Want to talk grip, strongman, weightlifting . . . everything strength? Visit the IronMind Forum.