Josh Goldthorp Certifies on the IronMind Red Nail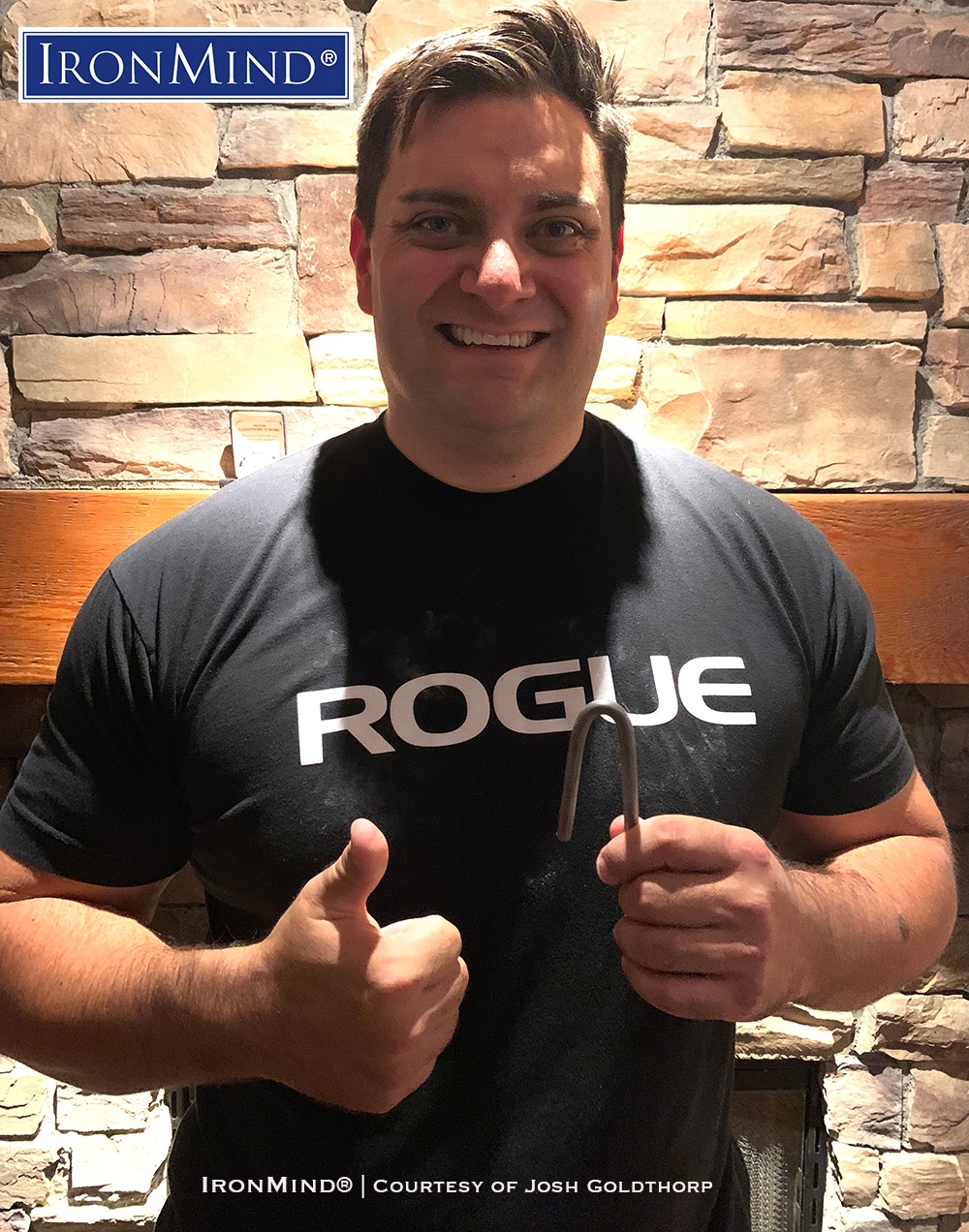 "Covid has been a life altering time for many of us," Goldthorp told IronMind.
"I was no exception as all of the Highland Games that I normally compete in during the summer were cancelled, including our World Championships that were to be held in Fergus, Ontario, Canada.
"So, looking for something else to keep my competitive mind busy I turned to steel bending. I had heard about the IronMind Red Nail many years ago and never thought that it would be something that I would be able to pursue. The amount of force needed to bend the Red Nail is like nothing else. So I started out bending 60 penny nails and took off from there. It took me 3 months and A LOT of nails and bolts to bend my first IronMind Red Nail under the certification guidelines.
"Not long after that I sent in for my certification attempt and I'm happy to say that it was a success. I am extremely happy with this outcome and I hope that it will inspire others to attempt to get their name on the certification list, too."
Congratulations, Josh—it's official: you have been certified on the IronMind Red Nail, and you name has been added to the Red Nail Roster.

###


You can also follow IronMind on Twitter, Instagram and on Facebook. 


Want to talk grip, strongman, weightlifting . . . everything strength? Visit the IronMind Forum.