Jon Pal Sigmarrson Classic: Updated Start List for Icelandic Strongman Contest
With Hjalti Arnason at the helm, next month's Icelandic Fitness and Health Expo is continuing to shape up and IronMind has received an updated start list for the Jon Pal Sigmarsson Classic, the strongman contest that will be showcased at this event.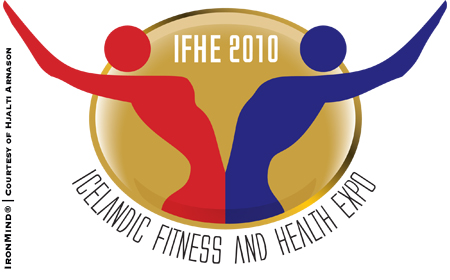 Next month, look forward to the Icelandic Fitness & Health Expo—Iceland's multi sport fitness expo. IronMind® | Artwork courtesy of Hjalti Arnason.

Here is the up to the minute list of world-class competitors for the strongman event.

Terry Hollands
Stefán Sölvi Pétursson
Benedkt Magnússon
Hafþór Julius Björnsson
Dave Ostlund
Brian Shaw
Richard Skog
Mark Felix
Jeremy Hogg

For full details, please visit the official Icelandic Fitness and Health Expo website.

###
Want to talk strength? Join the IronMind Forum!

You can also follow IronMind on Twitter.