Jon-Clark Eklund Certifies on the Crushed-to-Dust! Challenge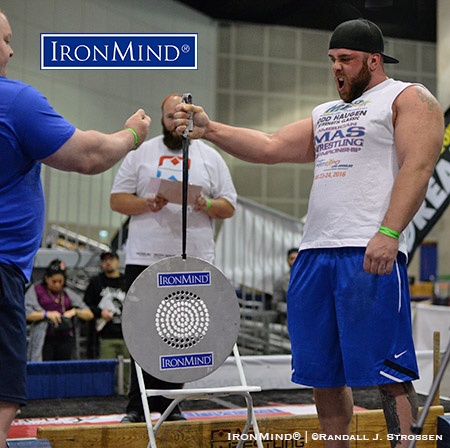 Adding to his already impressive resume of grip strength accomplishments, Jon-Clark Eklund has been certified on the Crushed-to-Dust! Challenge, proving his excellence in all-around grip strength.

The Crushed-to-Dust! Challenge is a quick, fun three-element competition based on well-known, widely available grip events with a rich history and heritage (Captains of Crush grippers, the Rolling Thunder and the IronMind Hub), so it does not favor a few people, and the results are meaningful.

Congratulations, Jon—your name has been added to the official Crushed-to-Dust! certification list—and many thanks to Odd E. Haugen for referring!

                                                       ###

You can also follow IronMind on Twitter and on Facebook.                        



Want to talk strength?  Join the IronMind Forum.