John Brzenk: Armwrestling in Reno Tomorrow
He's the biggest name in armwrestling, and when John Brzenk comes to Reno this weekend, you're seeing, and competing against, the best there ever was.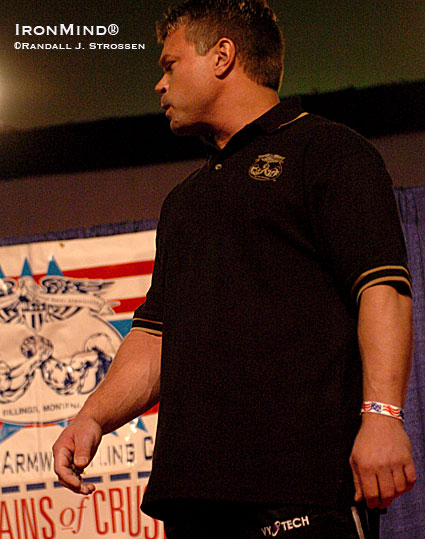 "Do you have a license for that?" In the world of armwrestling, the John Brzenk forearm - loaded and ready for action - is classified as a lethal weapon. IronMind® | Randall J. Strossen photo.

Even if you're not pulling this weekend, there's plenty to be happy about if you're an armwrestling fan because the 1st Annual Club Cal-Neva Pro-Am Armwrestling Spectacular - tomorrow, October 24 in downtown Reno - is going to feature top competitors and plenty of exciting match-ups.
The action starts at 1:00, and the Club Cal-Neva is located at 38 E. 2nd Street. Check the US Armwrestling Association website for more details.