Jim Schmitz on the Lifts: What's In Your Gym Bag?
Another way to look at this is what should (and based on Bruce Wilhelm's experience, what shouldn't) be in your gym bag.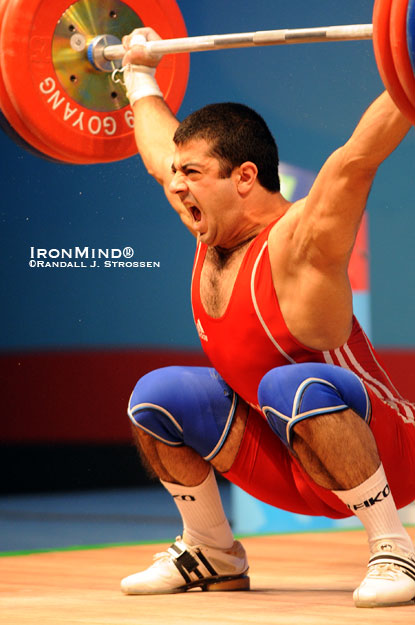 Olympic-style weightlifting is a pretty minimalist pursuit: one person against a barbell, with no spotters or extraneous equipment, but one glance at Armenia's Tigran Martirosyan (shown snatching 170 kg in the 77-kg class at the 2009 World Weightlifting Championships) and you can see that you still need shoes, tape, chalk, wraps . . . making the merits of a good, well-packed gym bag hard to contest. IronMind® | Randall J. Strossen photo.


Want some tips on what to bring and why it's important? Follow the Training Articles menu on the IronMind® home page to Jim Schmitz on the Lifts or go directly to What's In Your Gym Bag?


Want to talk strength? Join the IronMind® Forum!

You can also follow IronMind® on Twitter.