Jarek Dymek Joins Strongman Champions League - London
"Slawomir Tozcek has pulled out of the event and Jarek Dymek has replaced him," a Strongman Champions League - London spokesman told IronMind® today.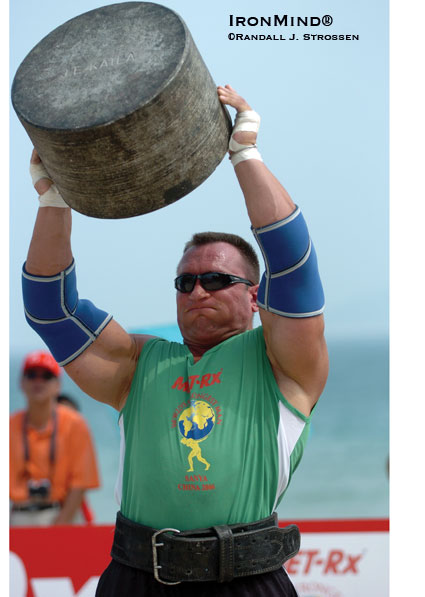 Jarek Dymek, shown on the overhead stone lift at the 2006 World's Strongest Man contest, has just joined the field for SCL-London. IronMind® | Randall J. Strossen photo.

Dymek, who, along with Mariusz Pudzianowski, is a past winner of the World's Strongest Team title, is said to be in excellent condition, just days from the start of the 2009 World's Strongest Man, and his addition to the SCL-London card adds another big-name strongman to the lineup.
More updates are expected, so keep your eye on the IronMind® News column and on the IronMind® Twitter page.