Italy Strikes Gold at the European Weightlifting Championships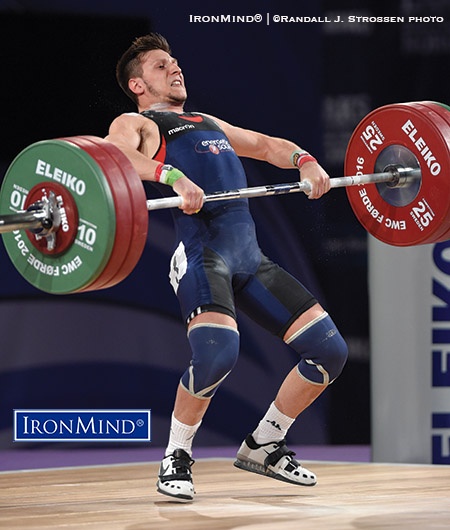 Forde, Norway—Mirco Scarantino won the men's 56-kg class at the 2016 European Weightlifting Championships in Forde, Norway.

Far off the world record pace, the 56-kg category nonetheless featured a spirited duel between Josue Brachi Garcia (Spain) and Mirco Scarantino (Italy). 



The Spanish lifter nudged Scarantino by 1 kg, to win the snatch with 121 kg, but Scarantino was the lighter man so he answered Brachi Garcia's first two attempts in the clean and jerk (140 and 143 kg, respectively) by increasing the weight 1 kg, to put himself in gold medal position on the total.



When Brachi Garcia missed 145 kg on his third attempt, Scarantino had the gold medals for the jerk and the total in his pocket, and he called 150 kg on his third attempt—cleaning the weight, but missing the jerk.

                                                                    ###



Follow IronMind on Twitter and on Facebook.


Want to talk strength? Visit the IronMind Forum: Strongman, grip, Highland Games, Olympic lifting, stones and more.