IronMind Memorial Day Sale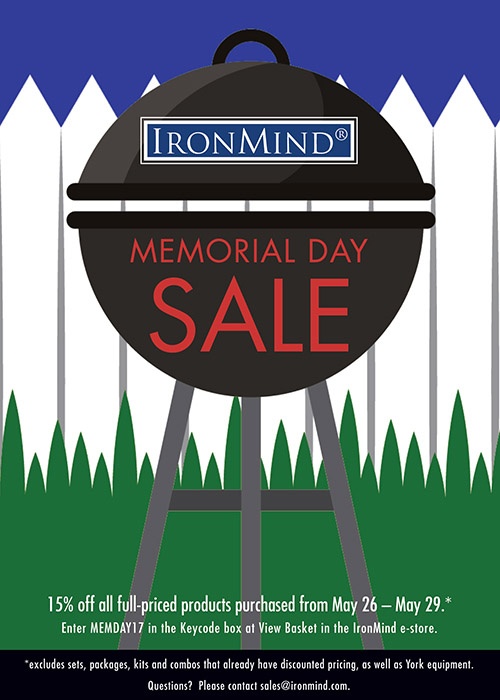 Remember the fallen and those in harm's way serving our country: in their honor, IronMind is running a Memorial Day Sale.



Been eyeing Vulcan Racks, a Buffalo Bar, Captains of Crush Grippers, Apollon's Axle, ALight or maybe a SUPER SQUATS Hip Belt?

The 2017 IronMind Memorial Day sale runs May 26 - 29 and ALL full priced items are 15% off so shop with the code MEMDAY17 and get what you need to push your training and performance into new territory.


                                                                  ###



Follow IronMind on Twitter, Instagram and on Facebook.


Want to talk strength? Visit the IronMind Forum: Strongman, grip, Highland Games, Olympic lifting, stones and more.