International Strongman Tournament Set for Lithuania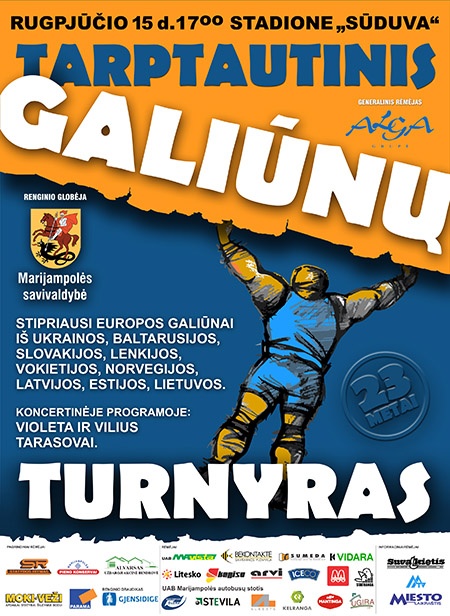 Vytautas Kirkliauskas is organizing an international strongman tournament in Marijampolė, Lithuania on August 15.



This contest has been running for 23 years, Kirkliausus, told IronMind, and this year's edition will feature 11 competitors, with 8 countries represented.

 

 

Start List

Estonia: Rauno Heinla
Latvia: Oskars Martužans
Poland: Mateusz Baron
Slovakia: Igor Petrik
Ukraine: Kostiantyn Ilin
Germany: Andreas Altmann
Belarus: Aliaksandr Kurak
Estonia: Lauri Nami
Lithuania: Vidas Blekaitis
Lithuania Marius Lalas
Lithuania: Saulius Brusokas




Events
- Viking press

- Shield carry
- Tractor pull

- Deadlift

- Medley
- Atlas stones


For the official trailer, please follow this link.


                                                          ###



You can also follow IronMind on Twitter and on Facebook.                        



Want to talk strength?  Join the IronMind Forum.