If The Beach Boys Did Bag Pipes . . .
Brandon Goodman, Athletic Director for the Ventura (California) Seaside Highland Games, told IronMind® that five-time world champion Ryan Vierra will be competing at this year's Games.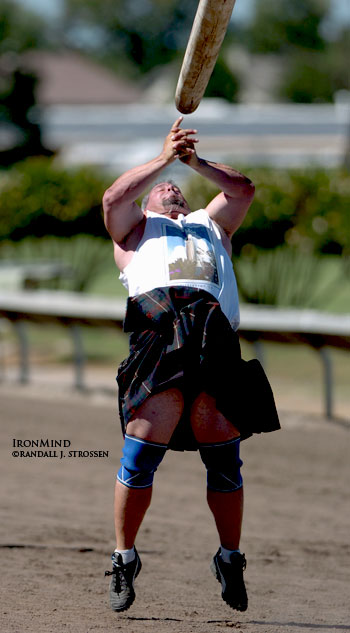 Five-time Highland Games World Champion Ryan Vierra will competing at the Ventura Seaside Highland Games on October 13. IronMind® | Randall J. Strossen, Ph.D. photo.

Also, Summer Pierson, the current women's world champion, "will be attempting [to break] the world record in the Sheaf Toss," Goodman said.

The Ventura Seaside Highland Games are October 13 -14 and you can find complete details on the Seaside Games offical website.