IWF World Championships: World Records Fall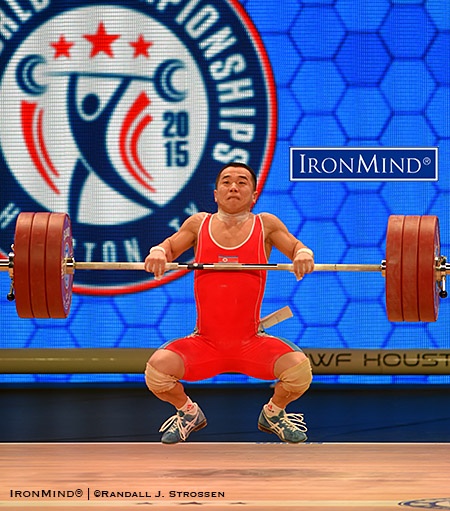 Houston—Athletes competing in the 2015 IWF World Championships wasted no time rewriting the record books as Wu Jingbiao (China) snatched 139 kg to break the longstanding world record held by Turkey's Halil Mutlu in the men's 56-kg category.

Not to be outdone, Om Yun Chol (North Korea) broke his own world record in the clean and jerk, with 171 kg on his second attempt, which also gave him the gold medal in the total as he edged Wu Jingbiao on bodyweight.  Om Yun Chol cleaned 175 kg on his third attempt, but dumped the bar after he stood up.
 
                                       ###



Follow IronMind on Twitter and on Facebook.


Want to talk strength? Visit the IronMind Forum: Strongman, grip, Highland Games, Olympic lifting, stones and more.