IRON MAN Magazine Features Odd Haugen
Everyone in the strongman world knows that while Odd Haugen has seen the half-century mark come and go, he's still a force to be reckoned with and an inspiration to all who aren't quite ready to park it on the couch.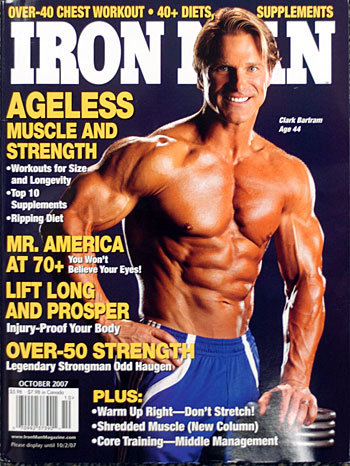 Run out and buy a copy of the October issue of IRON MAN magazine - they ran a huge feature on Odd Haugen, the guy who doesn't think having grey hair, or little hair, means you have to quit training heavy and get weak. IronMind® |

Odd Haugen is 57 and while a lot of people that age, if they still lift weights, tend to be happy if they can deadlift about what they used to clean and jerk, Odd hasn't just caved in to Father Time - he's still out there, banging away in heavy strongman-style workouts and competing against some of the biggest names in the sport.

Read all about it in the October issue of IRON MAN magazine.