IHGF Wins Welcome for Women in Scotland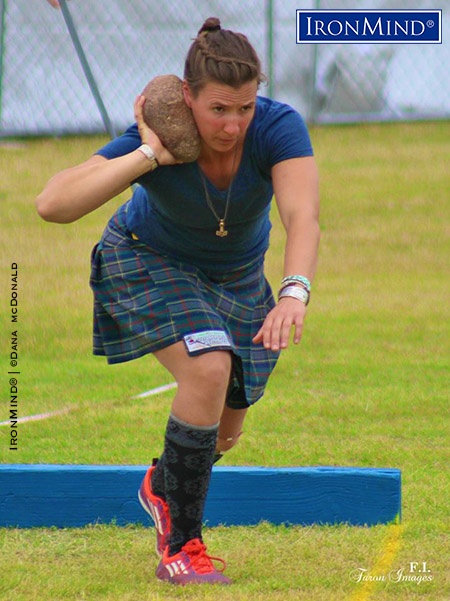 Citing its commitment to expanding the Highland Games heavy events worldwide, the International Highland Games Federation (IHGF) continued down this path with its successful initiative to gain spots for women at the Blairgowrie & Rattay Highland Games.
 
"It is with great delight that the IHGF announces that the Blairgowrie and Rattray Highland Games in Scotland welcomes women Highland Games athletes to participate," IHGF president Francis Brebner told IronMind.

"Recently the IHGF was contacted by Annikki Chamberlain, a top lightweight athlete on the American Highland Games circuit, asking if there were any games in Scotland that women could compete in.

"I contacted Charlie Blair Oliphant, the IHGF representative for Scotland, who took the idea to the Blairgowrie & Rattray Highland Games Committee, who were in favor.

"The IHGF is having women's Highland Games heavy events equipment made to be donated to the Blairgowrie & Rattray Highland Games. The woman's competition will take part separately on the opposite side of the games field from the men's, and should be very exciting.
 
" I would like to thank Charlie Blair Oliphant and Pete Hart, the committee member responsible for organising the heavy events, and the entire Blairgowrie & Rattray Highland Games Committee for welcoming women athletes to compete at its games. Talking with many athletes over the years, we know that it is every athlete's dream to visit Scotland and to compete in the motherland of Highland Games. Blairgowrie & Rattray Highland Games has just made a lot of dreams come true for female Highland Games athletes internationally.


"The Blairgowrie & Rattray Highland Games will be held on Sunday, 2 September 2018; for further information about the Games, please visit their website," Brebner said.

                                               ###



You can also follow IronMind on Twitter, Instagram and on Facebook.                        



Want to talk grip, strongman, weightlifting . . . everything strength? Visit the IronMind Forum.