Highland Games Highlights 2012 by Francis Brebner
Asked about his new book, Highland Games Highlights 2012, Francis Brebner told IronMind, "I wanted to write the book that we can all [use to] look back for that particular year of Highland Games and see what has happened in major championships and world championships events from around the world, as well as records that have been broken, athletes' updates and bios, and action pictures as well as highlighting all the wonderful Games and the organizers who share the same passion with us all for the sport and who put their heart and soul into organizing Highland games events and keeping the traditions ongoing."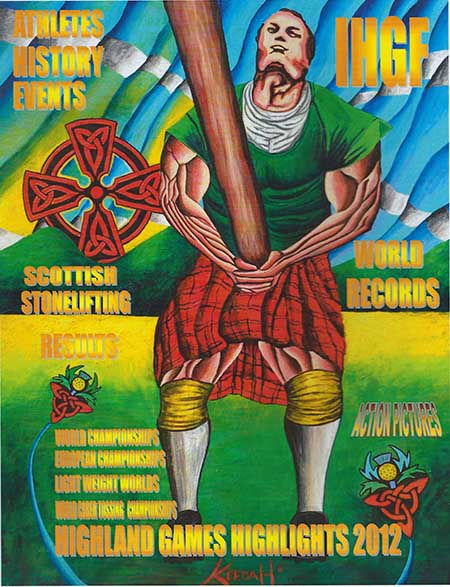 Highland Games Highlights 2012 by Francis Brebner features cover art by Andrew Keedah Hobson.  IronMind® | Cover courtesy of Francis Brebner


"The book is 2014 pages packed with action pictures and can be obtained through the web site www.highlandgamesbooks.com the cost with shipping included, worldwide, is $22," said Brebner.
 
                                                          #

Want to talk strength?  Join the IronMind Forum.
 
You can also follow IronMind on Twitter and on Facebook.