Highland Games: Even the Best are Always Learning
Take it from Ryan Seckman, Athletic Director of the Arizona Scottish Gathering and Highland Games: even the best are always learning.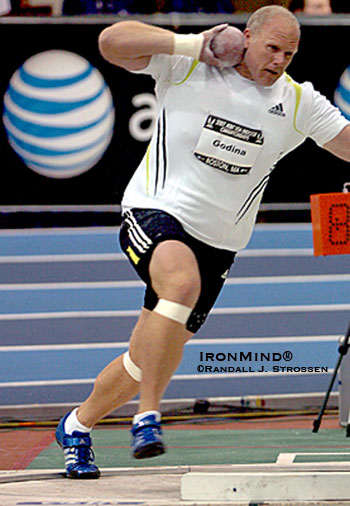 John Godina puts the pedal to the metal at the 2007 USATF Indoor National Championships. IronMind® | Randall J. Strossen photo.


Ryan Seckman has had the chance to rub elbows with some of the biggest names in both Highland Games and track and field: John Godina, Ryan Vierra, Summer Pierson, Shannon Hartnett . . .

Talking about top throwers from track and the Highland Games, Ryan said, "Each of these athletes is truly dedicated to being better each time they are in the gym training, at the track doing drills, or on the field competing. There is never a practice, gym session, or competition that they go home feeling they did not learn something about the throws or themselves."

And if you're interested in accelerating your own learning, be sure to take a look at what Olympic-medalist John Godina has coming up at his World Throws Center, starting with a clinic he and five-time Highland Games world champion Ryan Vierra are holding this weekend.

For full details on the Ryan Vierra Clinic Series, please go to the World Throws Center website.