Henri Pakisjärvi Wins Finnish Highland Games Championships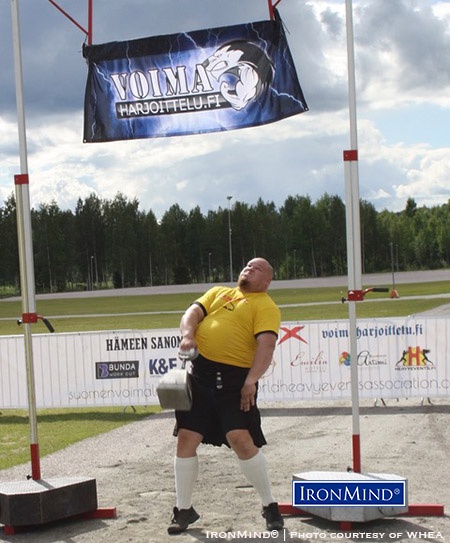 The 2017 Finnish Highland Games Championships were held today at  the Kantola event park in Hämeenlinna, Finland: "The competition arena was warmed up a few weeks ago by Guns N' Roses, so we kept things heavy also," Jyrki Rantanen reported to IronMind.


"Our newcomer of the event, Henri Pakisjärvi, demolished the competition in the men's open class by winning all the events expect the caber tossing. He also set a new Finnish Record of 11.32 meters (37" 4) in the Braemar stone (11.5kg/ 25.3 lb.).


"Henri´s background is shot putting and he is multi-time runner-up in Finnish track and field nationals. After small period of event training we already witnessed very nice results in national level and we hope to see this 191-cm/170-kg giant in international level also in the future," said Rantanen.


In other classes, the winners were Jyrki Rantanen (men-masters), Jaana Tanner (women-open) and Leena Nurminen (women-masters).

                                                        ###



You can also follow IronMind on Twitter, Instagram and on Facebook.                       



Want to talk grip, strongman, weightlifting . . . everything strength? Visit the IronMind Forum.