Halkirk Highland Games Host 2016 Heavy Events World Championships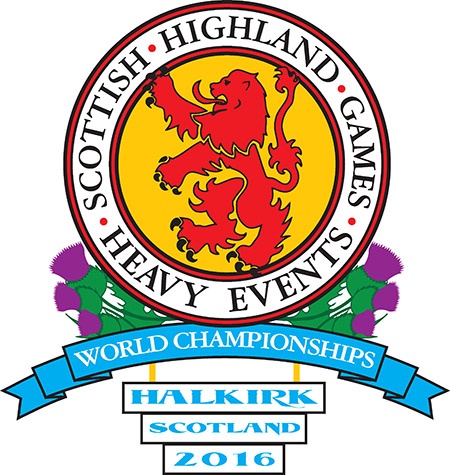 Halkirk, in the far north of Scotland, has a storied Highland Games tradition, dating back to 1886, and this year's edition will have the added glow of hosting David Webster's Scottish Heavy Events World Championships—drawing a top field of Highland Games heavy events athletes.





Scottish Heavy Events World Championships 2016

by Steve Conway

Athletic Director, Caledonian Club of San Francisco




The excitement builds as games day draws closer, July 30th will be the day and Halkirk, Scotland will be the place for the 37th Anniversary of the Scottish Heavy Events World Championships started by David P. Webster O.B.E.

What a great location for this championship, the historic Halkirk Highland Games, who will be celebrating their 130th Anniversary. Halkirk is recognized as one of the premier games in the Scottish Highlands. It is held in Caithness in the North of Scotland near the town of Thurso, a beautiful and historic setting for what promises to be a fantastic competition. An important part of the committee that runs this games is the Gunn family, most notably Alistair Gunn, one of the all-time best of Scotland's heavies and the World Champion in 1995. There's another family connection here in that George Patience, father of competitor Sinclair Patience, was the 1994 World Champion.  


The ten outstanding athletes that have been selected are:

• Dan McKim- USA

• Matt Vincent - USA
• 
Sinclair Patience – Scotland

• Craig Sinclair – Scotland

• Lorne Colthart – Scotland

• Scott Rider – England

• Sebastian Wenta – Poland
• 
Lukasz Wenta – Poland

• Pieter Bouma – Friesland, Netherlands

• Jimmy Van de Walle – Belgium

Dan McKim, current champion and 3x winner will have his hands full with this talented field of athletes. Matt Vincent 2x winner and Scott Rider are always pushing to gain the top spot on the podium. They'll be joined in their effort by the top three heavies in Scotland, veterans Craig Sinclair, Sinclair Patience and up and coming Lorne Colthart. The powerful and games seasoned Wenta brothers have a number of wins under their belts and can never be counted out while relative newcomers Pieter Bouma and Jimmy Van de Walle will also be trying to make their mark in this contest. Who will be the next to have their name engraved on the famous Webster Cup?

As a final note, we are excited to announce that in 2017 this competition will be held in Hank, Holland; Victoria, Canada has agreed to host the 2018 Championships. The legacy of this World Championships will continue under the watchful eye of David P. Webster O.B.E. along with myself, Dr. Bill Crawford, Petur Gudmundsson and Tommy De Bruijn among others.





Halkirk, Scotland is home to the Gunn family, which includes James, who is heading up this year's World Championships effort. Alistair Gunn, James' brother, though quite small by huge Highland Games standards, was more than capable of holding his own against some of the biggest heavies around, inspiring IronMind to once caption a photo of Alistair with the line, "It's not the size of the dog in the fight, but the size of the fight in the dog . . . ." IronMind® | Courtesy of James Gunn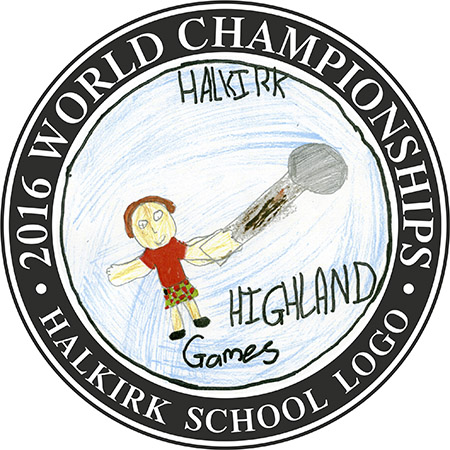 "I attach a logo designed by 8 year old Alysha Holmes of Halkirk Primary School. The whole school entered our logo competition and she won first prize," James Gunn told IronMind. IronMind® | Courtesy of James Gunn
 

   
                                          ###

You can also follow IronMind on Twitter and on Facebook.                        



Want to talk grip, strongman, weightlifting . . . everything strength? Visit the IronMind Forum.  http://www.ironmind-forum.com and on Facebook.                        



Want to talk grip, strongman, weightlifting . . . everything strength? Visit the IronMind Forum.