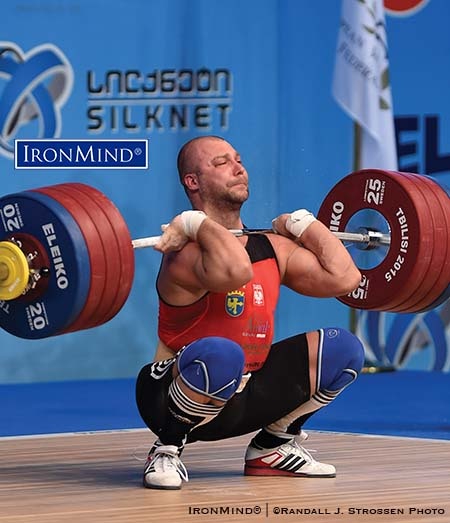 Tbilisi—Poland swept the gold medals in the 105-kg class at the European Weightlifting Championships today.



Bartolmiej Bonk missed 180 kg on his first attempt in the snatch, came back to make it and then succeeded with 185 kg—which ended up being the gold medal lift after Gennadi Muratov (Russia) missed 186 kg in an effort to move past Bonk.

Bonk marched through three good attempts in the clean and jerk—215, 220, 223 kg—for gold medal position in the jerk but ultimately was pushed down to the silver medal by his teammate, Arkadiusz Michalski, who made 227 kg.

Bonk won the gold medal in the total with his 408-kg total, Zbirnea was good for the silver medal at 399 kg, beating Michalski on body weight.

                                                                     ###



Follow IronMind on Twitter and on Facebook.


Want to talk strength? Visit the IronMind Forum: Strongman, grip, Highland Games, Olympic lifting, stones and more.