Gale Gillingham Passes Away
With great sadness we report that Wade Gillingham told IronMind, "My father passed away last night."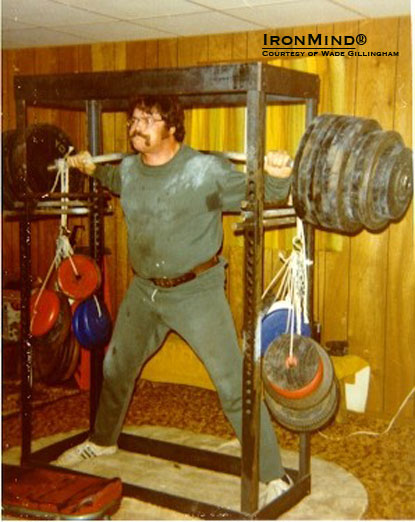 In days of old, when men were bold: for Gale Gillingham, "old school" was real and a way of life—not just a cute slogan for a T-shirt. Wade and Karl told me once how their dad always yelled at them to be careful and treat his York bar with respect when they were kids. After all, he had a serious use for it. Always known for his tremendous grip strength, Gale Gillingham certified on the No. 3 Captains of Crush gripper when he was 55 years old—for a long time, the oldest man to achieve this distinction. IronMind® | Photo courtesy of Wade Gillingham.


"Dad was a first-round draft pick from the University of Minnesota, by the Green Bay Packers in 1966," said Wade. "He played in the first two Super Bowls, was a 5-time All-Pro in the NFL, and NFL Lineman of the Year in 1971. He was inducted into the Green Bay Packer Hall of Fame in 1982 and regarded as one of the best to play the guard position in the NFL.

"Dad was a firm believer in weight training at an early age and helped to revolutionize the concept in the NFL. He always told us stories about having to sneak into the weightroom against the coaches' advice and he did all his off-season training either in our basement or garage.

"Dad died doing what he loved to do, lifting weights in his shed at the young age of 67. He traveled with us boys for many years to powerliting and strongman contests, and was well known in the strength community.

"I know he would be honored to have this announced on IronMind News as would his family."

###

The IronMind Forum: discuss this article, talk strength, get help with your training.

You can also follow IronMind on Twitter.