"The FIBO opens every day at 9:00 AM. Saturday: The Strongman will be presented on the main stage at 9:30 AM the contest starts at 10 AM," Heinz Ollesch, president of the German strongman federation and head of the Strongman-Project, told IronMind today.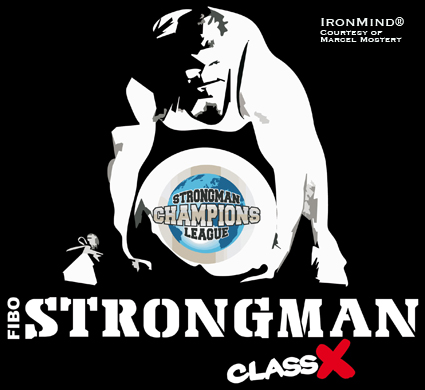 Strongman Champions League is at FIBO this weekend, working with Heinz Ollesch to bring in the best of strongman. IronMind® | Courtesy of Marcel Mostert.


"For the German athletes we have a switch because Igor Werner got injured; Daniel Wildt will replace him.

"
I will thank Mr. Jens Thieme from Reed Expo; he is the Senior Sales Manager from the FIBO-Power and it's great to work with him. He believes like me that the FIBO Strongman ClassX will be one of the biggest strongman contests in the near Future. We are planning already for the next 4 years and working hard on it to make it bigger and better. Our plan is also to raise the prize money every year. In Germany strongman contests are still not that well known, but with a platform like the FIBO it will be better every year.

"On Sunday we have 2 contests for the crowd. One will be the traditional Bavarian Stonelift. And the first time we will have the Fitgiant Deadlift Challenge. The Athletes have to lift 200 kg as many times as possible within 75 seconds. Straps and belt are allowed, but no Powerlifting suits or briefs.

"So guys out there, come on Sunday to the strongman area and try the Bavarian Stonelift and/or the deadlift. The action will start at 10:00 AM. Every competitor gets a T-Shirt and the best ones will get nutrition [supplement] prizes. And for the winner in the deadlift challenge we have 200 euros in cash.

"The Bavarian Stonelift is also open for the strong women and the weight there will be 150 kg like in the official Stonelifting competitions. There will be no starting money for the lifters.

"It's only 5 days to go till the strongest men in the world will shake the FIBO. So see you next weekend in Essen at the FIBO," Ollesch said.

###

IronMind Forum: talk strength, discuss this story. Strongman, grip, Highland Games, Olympic lifting, stones and more.

You can also follow IronMind on Twitter.