FitExpo Annaheim Features Odd Haugen Strength Classic: Strongman, Mas Wrestling, Grip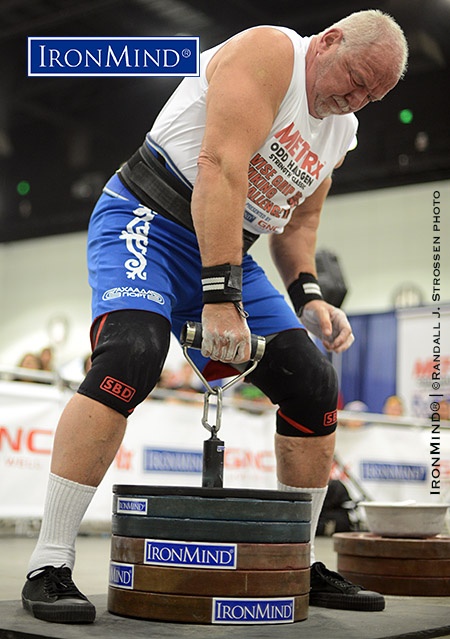 The Odd Haugen Strength Classic will be showcased at the Annaheim (California) Convention Center this coming weekend (August 22–23), with its traditional focus on strongman, mas wrestling and grip.

"On the strongman side, these will be amateurs trying to qualify for the NAS Nationals," Haugen told IronMind, "so the stage is set to bring out their best.

"Mas wrestling will feature another great Jacob Finerty–Marins Licis matchup, so that should be explosive.

"Jon-Clark Eklund is still rehabbing his knee, so he told me that he is going to focus on grip and that mean something big," said Haugen.

Eklund is certified on the Captains of Crush No. 3 gripper and should post an impressive time on the CoC Silver Bullet Hold, and he also expected to pull something north of 200 kg on the Apollon's Axle Double Overhand Deadlift.

The grip contest will also feature the benchmark Rolling Thunder and although Odd Haugen will be competing in the Masters World's Strongest Man contest in Belfast, Ireland the following weekend, he told IronMind that he might jump in on the Rolling Thunder. So, if that happens, this might be an early tune up for the 2015 Rolling Thunder World Championships.

For full details, please follow this link.


                                                          ###



You can also follow IronMind on Twitter and on Facebook.