Finnish Strongmen Split Duties: Jouko Ahola Doing Movies and Janne Virtanen Enters Politics
Noting that Arnold Schwarzenegger was able to move from the bodybuilding world to movies and politics, Jyrki Rantanen noted that in Finland, "We have to do this separately."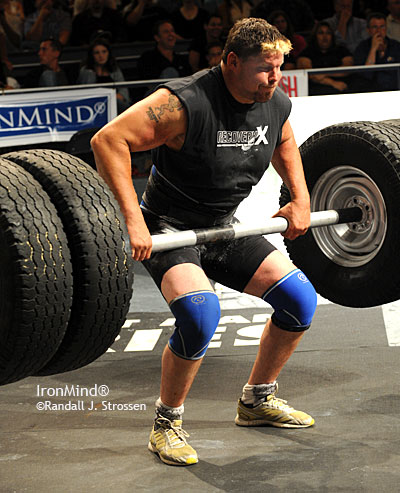 2000 World's Strongest Man winner Janne Virtanen on the Axle at the 2008 WSM Super Series Madison Square Garden Grand Prix. IronMind® | Randall J. Strossen, Ph.D. photo.

"Jouko [Ahola] is taking care of the movie business and Janne Virtanen was [just] elected to the local [Janakkala] council," reported Rantanen. And while there were many reasons why Janne Virtanen wanted to get involved in politics, one of the most important was to improve the sports facilities. Also, Janne said that he believes that a strongman competitor "must have other goals in his life than just competing."

And talking about competing, our favorite Janakkala councilman "will be doing some comps next year."