Field Set for 2011 Women's Highland Games World Championships
Defending Highland Games women's world champion Adriane Blewitt is on the card for the 16th annual Women's Highland Games World Championship, Athletic Director Ryan Seckman confirmed for IronMind.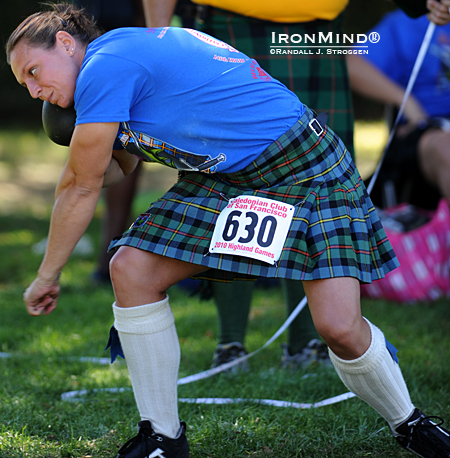 Adriane Blewitt dominated the women's Highland Games circuit last year, including the Caledonian Club of San Francisco's competition in Pleasanton. IronMind® | Randall J. Strossen photo.


Hosted by the Caledonian Society of Arizona, The 47th Annual Arizona Scottish
Highland Games and Celtic Gathering will be held February 26 & 27, 2011 in Phoenix.

Here is the official start for the 16th annual Women's World Championships:

• Jamie Channel
• Emily Burchett
• Adriane Blewitt
• Kate Burton
• Lacy Johnson
• Julia McGeachie
• Katie Steingraeber
• Heather MacDonald
• Kelly Niklason
• Sara Hilgers
• Denise Ryan

For full details please check the official contest website.

###


Want to comment on this article or just want to talk strength? Join the IronMind Forum!

You can also follow IronMind on Twitter.