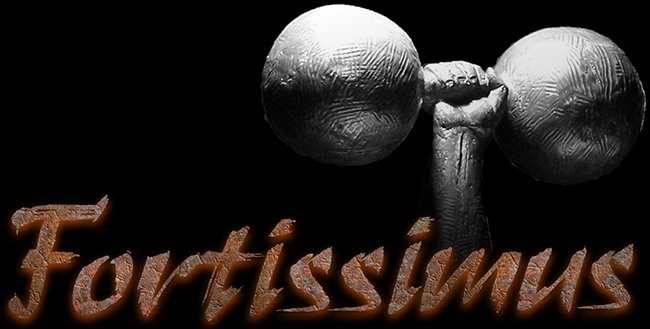 Following is the official press release from Fortissimus World Strength: FORTISSIMUS IS  BACK!

Breaking news in the world of strongman: FORTISSIMUS will be back on September 18, 19 and 20, 2020.

The third opus of FORTISSIMUS will be hosted and promoted by the Festival de la Bine of Plantagenet, a township of Ontario, Canada.

Recognized in 2009 by the world strength community as "the most grueling strongman competition ever held," FORTISSIMUS 2020 "will raise the bar to stellar heights," according to Paul Ohl, the founding president of FORTISSIMUS WORLD STRENGTH and author of Louis Cyr's definitive biography.

FORTISSIMUS 2020 will, as it did in 2008 and 2009, challenge the elite of strength athletes in the world to a decathlon of strength events to be held over two consecutive days. The final list of invites and events will be officially released on May 28, 2020.

Said Paul Ohl, "We are aware that the sport of strongman has profoundly changed in the course of the past decade. A new generation of strength athletes has emerged and has made its way to challenging all standing records. To some extent, events are heavier, but, at the same time, the average international competition has shrunk to no more than 6 events, not enough to meet the highest standards to crown the Strongest Man on Earth. FORTISSIMUS 2020 will meet that challenge."

The official list of the selected strength athletes will be based on the results of the past three years, adding those of seven international competitions to be held between March and May 2020, including the 2020 Arnold Strongman Classic, the World's Strongest Man competition, three competitions of the Arnold Pro Strongman World Series and two competitions of the Strongman Champions League.

                                                       ###



You can also follow IronMind on Twitter, Instagram and on Facebook.                        



Want to talk grip, strongman, weightlifting . . . everything strength? Visit the IronMind Forum.