Elisa Pagani Breaks Rolling Thunder Pull-up World Record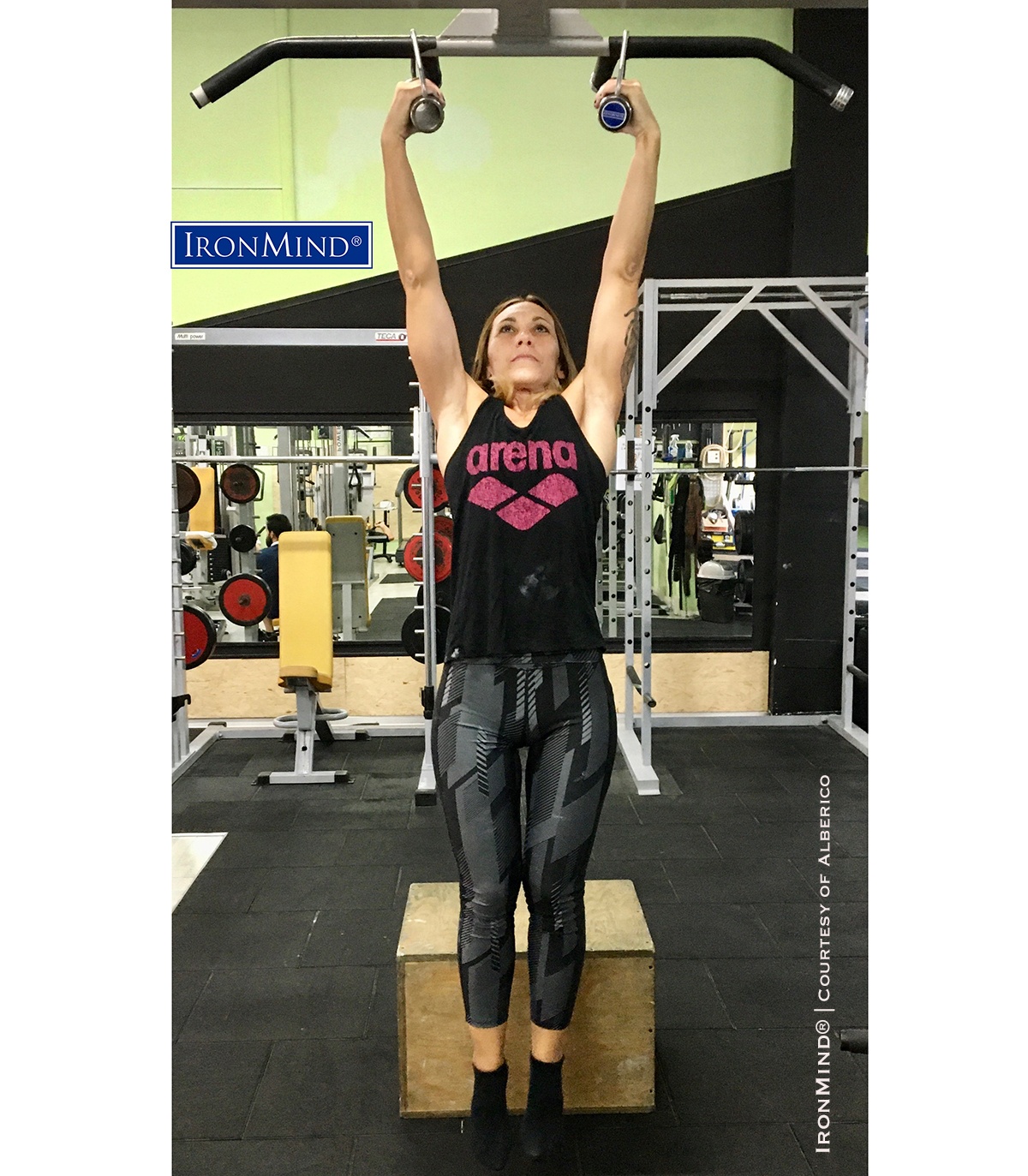 Knocking out 10 reps, Elisa Pagani (Italy) broke the women's world record for Rolling Thunder Pull-ups.

Ms. Pagani told IronMind, "I am passionate about physical activity since I entered the gym, for the first time, in 2000.

"Starting to train in the weight room, I soon fell in love with training for the development of Athletic Strength, training myself with CrossFit and then with Kettlebells with the Hard Style method.

"As a training enthusiast, I love to set myself goals and follow structured programs to achieve them.

"I am a married woman, working in the electrical engineering sector, mother of two children, Davide aged 15 and Laila aged 3. I love animals and take care of two dogs, Legolas and Pavel, and a cat, Cesare, who are my hobby along with training of course."
Here's a link to a video of Elisa Pagani's Rolling Thunder Pull-ups women's world record.
Ms. Pagani is 41 years old, weighs 58 kg (129 lb.), and is 163 cm tall (about 5' 4").
###


You can also follow IronMind on Twitter, Instagram and on Facebook.
Want to talk grip, strongman, weightlifting . . . everything strength? Visit the IronMind Forum.