Eirik Bruun Ingebretsen Certifies on the Crushed-To-Dust! Challenge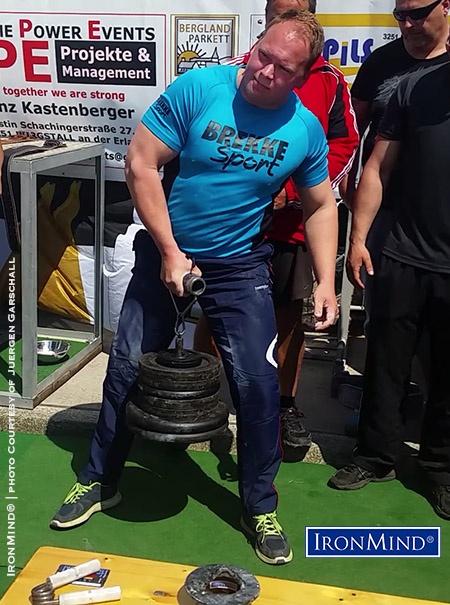 Top Norwegian grip guy Eirik Bruun Ingebretsen has just been certified on the Crushed-To-Dust! Challenge, proving his all-around superior grip strength.

To earn this distinction, Ingebretsen had to prove his mettle on three well-known standards in the grip strength world:

• closing a Captains of Crush No. 2 Gripper
• lifting 20 kg on the IronMind Hub
• lifting 90 kg on the Rolling Thunder

Ingebretsen is 30 years old, stands 184 cm (about 6'-1/2") tall, weighs 117 kg (about 258 lb.) and his grip strength world credits include certification on the Captains of Crush No. 3 gripper.

Congratulations to Eirik Bruun Ingebretsen, whose name has been added to the official certification list of the Crushed-To-Dust! Challenge, and many thanks to Juergen Garschall for serving as the referee.


                                                       ###

You can also follow IronMind on Twitter and on Facebook.                        



Want to talk grip, strongman, weightlifting . . . everything strength? Visit the IronMind Forum.