It's been said that no matter how good his strongman contests are, it's Marcel Mostert's after-parties that really go off the charts, so when his upcoming Dutch Strongest Man contest is set in the Grand Discotheque Alcazar, one has to wonder whether Marcel Mostert has come up with a new way to blend two of his passions.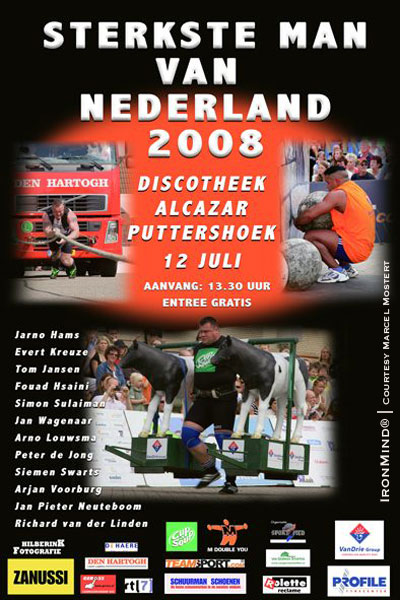 Holland - a country known for its top strongman contests - is about to hold its national strongman championships. IronMind® | Poster courtesy of Marcel Mostert.
Set for July 12 at 1:30 pm (13:30) in Puttershoek (just outside Rotterdam), you can expect this to be a high-level competition. "We had four qualifying rounds with 25 athletes each in the past few months, so we had enough athletes for this contest in our small country!" Mostert told IronMind®.