Drug-Tested Strongman/Strongwoman in Finland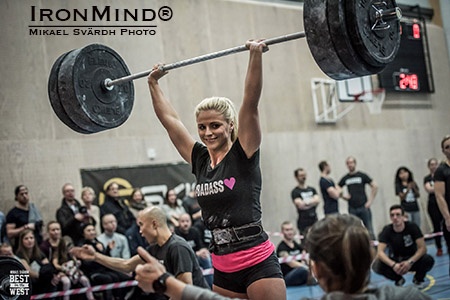 "The world's first strongman/woman contest under a WADA-level anti-doping program is taking place in a few weeks (March 14) in Finland," Jyrki Rantanen told IronMind today.



"When I introduced the idea of proper doping-testing in strongman/woman sports I was sure, that there would be part of people with negative comments and with the thought that it won´t start any growth in the sport, etc.," said Rantanen.

'Well, I'm happy to prove their theories wrong as things have started really great with World Heavy Events Association: 90% of the feedback have been very positive around the globe and that % is a lot bigger than I was personally expecting. We have already in 6 week members from several countries representing many sports and for example in Finland the number of members is already bigger than the number of active competitors in the past year. Naturally some names are out because they a) don´t want or b) they can´t participate due testing, but the approximately 30% increase in new names to the sport have greatly compensated for that loss.


"And talking about new names, Iceland's Anna Hulda Olafsdottir is the Nordic Champion in weightlifting, one of the top Crossfitters in Europe, an athlete in the ADAMS-system, a mom and a lot more. 

"On 14 March she is also testing her wings in strongwoman events as she takes part in the world's first WADA-level monitored strongwoman competition: Queen of the Castle™-US Strongwoman Scandinavian Championships (& promotional Aulanko Winter Challenge for men) in Spa Hotel Rantasipi Aulanko in Hämeenlinna, Finland," Rantanen said.

                                                          ###



Want to talk strength?  Join the IronMind Forum. 

You can also follow IronMind on Twitter and on Facebook.