Devin Hoover Certifies on the IronMind Red Nail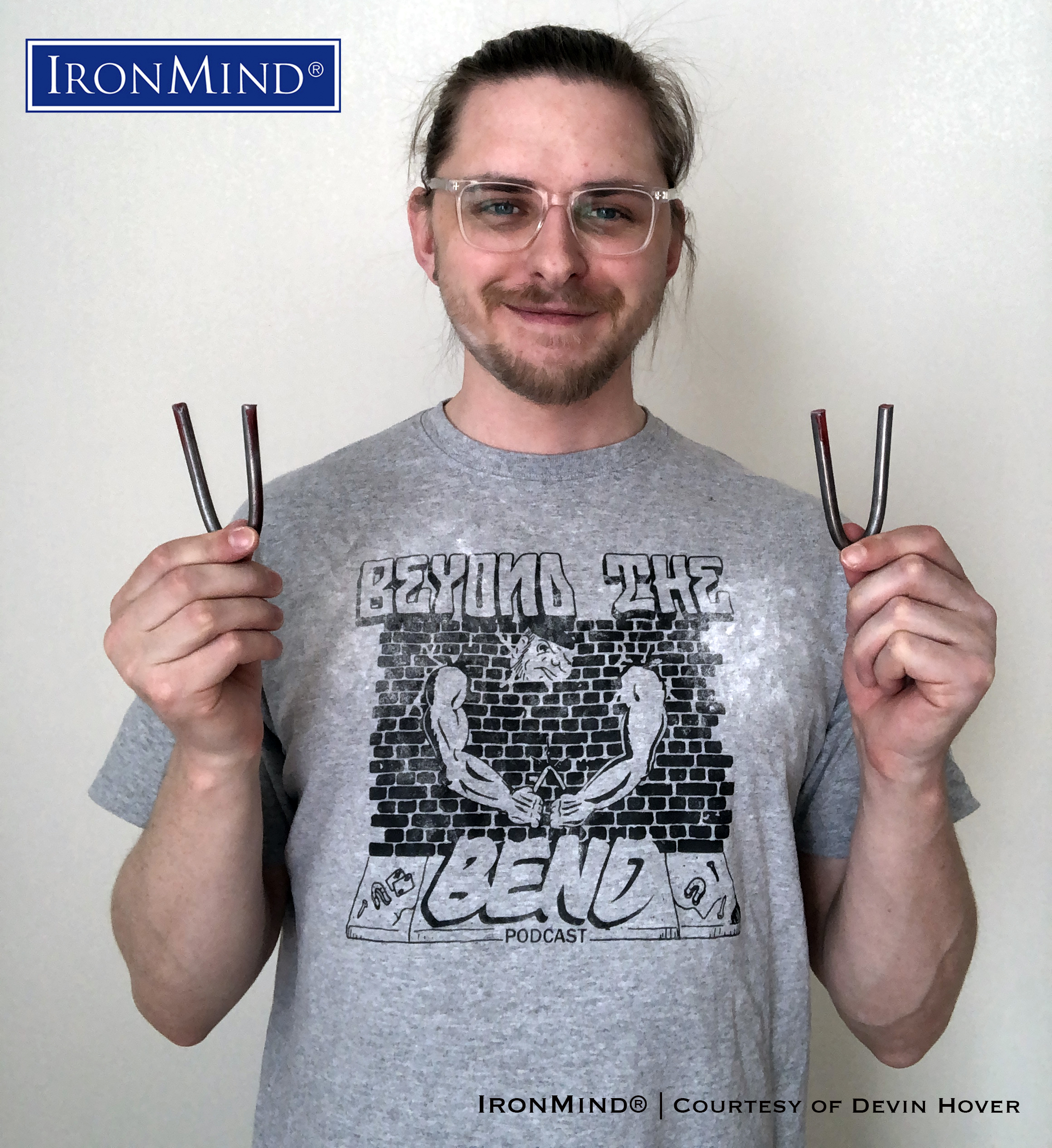 Third-year medical student Devin Hoover has just certified on the IronMind Red Nail—the benchmark for excellence among steel benders.
Bending for "just less than one year," Devin told IronMind, "I was aiming to certify on the Captains of Crush No. 3 [gripper] by the end of 2020, but an injury sidelined that and I picked up steel bending to occupy myself and keep my grip strength up while gyms were closed.
"I am from Santa Cruz California, and I wish I had known about grip sport and powerlifting in high school, because I could have spent my teen years much more productively learning from Clay Edgin at Santa Cruz Strength.
"Now I'm a third year medical student by way of Portland, Oregon for undergrad where I got into rock climbing and started to develop my grip. I again was practically within arms' reach of a lot of incredible strength and grip athletes, but didn't realize it until after I left town for medical school.
"I formally got into grip training a little less than three years ago with a Rolling Thunder and Dinnie Stone Rings, and haven't looked back since. Now I get a lot of weird looks and questions about the way I lift things up at the gym, but I heard that the first rule of training grip is to tell everyone to train their grip strength.
"I bend 1-2 times per week, usually warming up with a few 60d nails, then moving onto 2-3 bigger bends. I do a powerlifting routine twice a week, and try to space all my workouts so that I have enough time to recover.
"I am a third year medical student planning on going into Internal Medicine or Emergency Medicine, so grip strength is not all that important to my job. However GripSport/Armlifting, and Steel Bending are my primary hobbies, and I have a background in rock climbing so having astrong grip is really important to me personally. I'm also involved in several online grip communities, including as a moderator of the r/GripTraining subreddit, so grip plays a large role in my life outside of work, said Devin.
Congratulations, Devin: you have been certified on the IronMind Red Nail and you name has been added to the Red Nail Roster.
Here's a link to the video of Devin Hoover's official attempt to bend an IronMind Red Nail.
###



ou can also follow IronMind on Twitter, Instagram and on Facebook. 


Want to talk grip, strongman, weightlifting . . . everything strength? Visit the IronMind Forum.