Daniyar Ismayilov Sweeps the 69s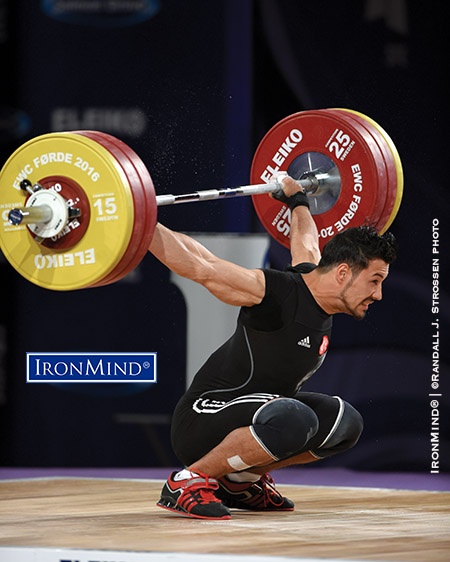 Forde, Norway—Defending European champion Daniyar Ismayilov (Turkey) had things his way at the 2016 European Weightlifting Championships, leaving the rest of the class in his dust as he won all three gold medals in the men's 69-kg category.

Ismayilov started the snatches after everyone else had finished, making 150 kg and then 155 kg, before missing 161 kg up and over. 

Although Ismayilov only made his first clean and jerk (178 kg), it gave him the other two gold medals, as he finished 11 kg ahead of the silver medalist in the total, Sergei Petrov (Russia), and had he not missed the jerk on his second attempt (182 kg) and third attempt (190 kg), the gap would have been even larger.

                                                                    ###



Follow IronMind on Twitter and on Facebook.


Want to talk strength? Visit the IronMind Forum: Strongman, grip, Highland Games, Olympic lifting, stones and more.