Daniel Ottlinger Certifies on the IronMind Red Nail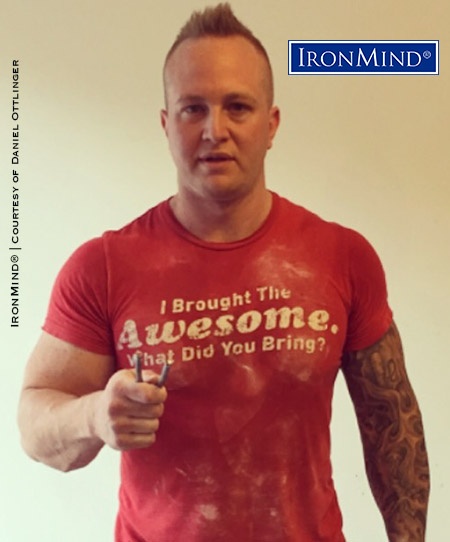 Daniel Ottlinger has been certified on the IronMind Red Nail. 

Daniel, 33 years old, and 205 lb. at 5' 9", is a law enforcement officer in the sheriff's department, and noted, "My job is physically and mentally demanding and bending has helped me strengthen those attributes." 

"Health and fitness are a huge part of my life, so finding the right balance between bending and weightlifting was a big challenge," Ottliinger said.

Ottlinger bent the IronMind Blue Nails the first month he tried and now bends once a week, warming up with some quarter bends and then going for a PR on 3 bends.  He always bends at least three Red Nails.

Spending time with his family is his "most important" interest, and his 3-year old daughter, Charlotte, "likes to carry around my bent nails and cheers me on when she watches me. This is dedicated to her: through hard work, perseverance, and determination, anything you set your mind to is possible." 

Congratulations, Daniel Ottlinger—yoru name has been added to the Red Nail Roster, and many thanks to Daniel Splendoria for refereeing.



                                                         ###



You can also follow IronMind on Twitter and on Facebook.                        



Want to talk strength?  Join the IronMind Forum.