Dainis Zageris Edges Out Krzysztof Radzikowski in SCL Romania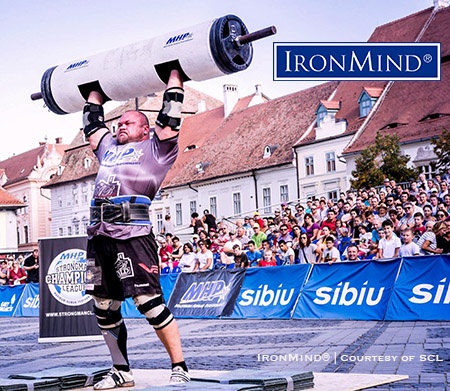 They tied on final points as well as first place finishes, but Dainis Zageris had more second place finishes than did Krzysztof Radzikowski so Zageris picked up the win at SCL Romania, the second of his career.


Dainis Zageris Wins SCL Romania
by Marcel Mostert
Director, Strongman Champions League (SCL)


In a two day hard battle in Romania, Dainis Zageris turned out to be the strongest last weekend in the MHP Strongman Champions League 2015.


It was really a hard fight over 7 events with 12 athletes at the start. The top four were very close, and changed after each event, which was very exciting.
Dainis Zageris ended with same points as Krzysztof Radzikowski, 60 in total, and both had won one event, but Dainis had more second places, so he won in Romania on countback.  Alex Moonen finished in third place, at 59.5 points, just a half point missing from the leaders, but one point ahead of Stojan Todorchev from Bulgaria.
 
Lauri Nami ripped off the tendon of his Achilles completely in the wheel flip. But he won the wheel flip as well in the fastest time—only his last flip went awry. How bizarre.

Also Stojan had a little tear in his chest so couldn't do the last 2 events at full power. Everything was in this competition: Action, drama, great performances and at the end a very happy winner, who won his second SCL ever in his career so far.
 Newcomer Mark Jeanes, Strongest man of Wales, had a great first day, standing 4th after 4 events, but lost is all in the second day. But he did fight until the end, so give him a hand.
 
Martin Wildauer finished 5th overall. Very good results, seeing that he was still scared in  the truck pull and took it easy in that event.
He won the deadlift for reps together with Krzysztof and Jarno Kirsela from Finland    . . . 6 reps for them with a 380 kg deadlift cars.
 
Top 10 Final Results
 
1)      Dainis Zageris                             Latvia                 60 Points
2)      Krzysztof Radzikowski              Poland               60
3)      Alex Moonen                              Holland             59,5
4)      Stojan Todorchev                      Bulgaria            58
5)      Martin Wildauer                        Austria              50.5
6)      Jarno Kirsela                               Finland              48.5
7)      Daniel Gracia                              Gibraltar           47
8)      Lauri Nami                                   Estonia              40
9)      Mark Jeanes                                Wales                40
10)  Claudiu Holelev                         Romania           25.5
 
Tomorrow, Thursday, 24 September, at 22.45 will be the first broadcast of the MHP Strongman Champions League Poland on Eurosport.
Meantime, we will prepare for the coming World Championships Log Lifting in Lithuania on 4 October.

Watch for more news to come soon.

                                                     

                                                                ###



You can also follow IronMind on Twitter and on Facebook.                        



Want to talk strength?  Join the IronMind Forum.