Chad Rickicki Certifies on the IronMind Red Nail
The IronMind® Red Nail™ has been the benchmark short steel bend since John Brookfield did it in traditional style in 1995, and today, Chad Rickicki, who performed this feat of strength using a double underhand style, was certified for completing the bend under official conditions.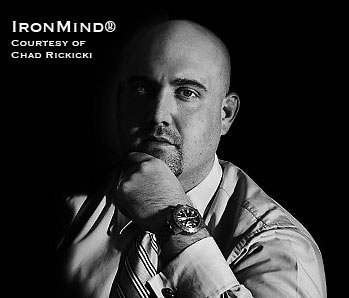 Chad "The Judo Man" Rickicki was certified on the IronMind® Red Nail™ today. IronMind® | Photo courtesy of Chad Rickicki.


Chad Rickicki told IronMind® that he began strength training at 13, "and have never lost the bug." Chad has moved from football to powerlifting to the martial arts, which he said, "Sparked my interest in grip training and now finally my obsession with bending short steel."

Congratulations, Chad, you've just been certified and your name has been added to the Red Nail™ Roster, the official list for certification on the IronMind® Red Nail™.

IronMind® would like to thank Carl Donati for his assistance, serving as the referee for Chad Rickicki's official bend.