Cantwell: Shot Star in Modesto
He led the world last year with a throw of 73 feet 8 inches and yesterday Christian Cantwell chalked up another win, at the Modesto Relays, where the organizers did something different with the big men who make the the 16-pound shot look as small and light as a marble.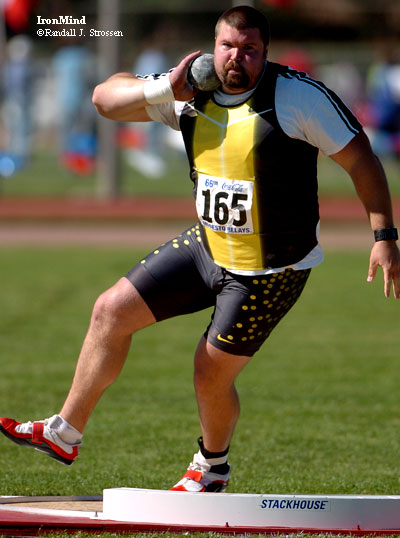 Christian Cantwell was on center stage at the Modesto Relays, where he won the shot put yesterday. IronMind® | Randall J. Strossen, Ph.D. photo.

Instead of pushing them off in some corner, the shot putters were featured at the 50-yard line of the field at Modesto Junior College - talk about location, location, location . . . the women's invitational pole vault, with a field that included Stacy Dragila, was the next door neighbor.

Christian Cantwell won with a throw of 21.3 meters. Dan Taylor, proving that it just takes one good throw, fouled four times, threw 21.17, which was good for second place, and passed on his last throw.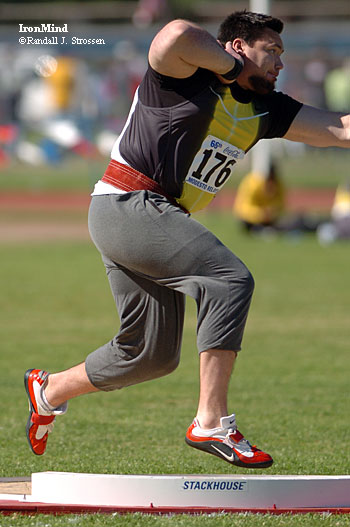 Dan Taylor made the most of one good throw, 21.17 meters, which netted him second place in the shot at the Modesto Relays yesterday. IronMind® | Randall J. Strossen, Ph.D., photo.