Canadian Grip Champion Eric Roussin Certifies on the Crushed-to-Dust Challenge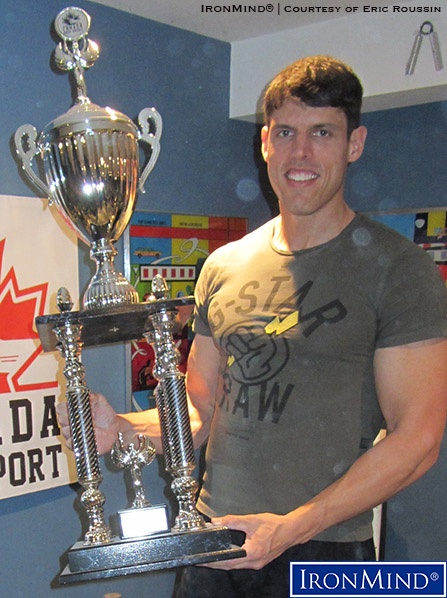 Winner of the 93-kg class at the 2016 Canadian National Grip Sport Championships and overall champion, Eric Roussin has just been certified on the IronMind Crushed-to-Dust! Challenge, a test of all around grip strength.



Also victorious in their classes at the Canadian championships were Simon-Pierre Desjarlais (74 kg class) and Rob McMurren (93+ kg class).

Eric Roussin will be competing in the upcoming Armlifting World Championships in St. Petersburg, Russia.

                                                      ###

You can also follow IronMind on Twitter and on Facebook.                        



Want to talk strength?  Join the IronMind Forum.