Caledonian Club of San Francisco: 150th Annual Gathering & Games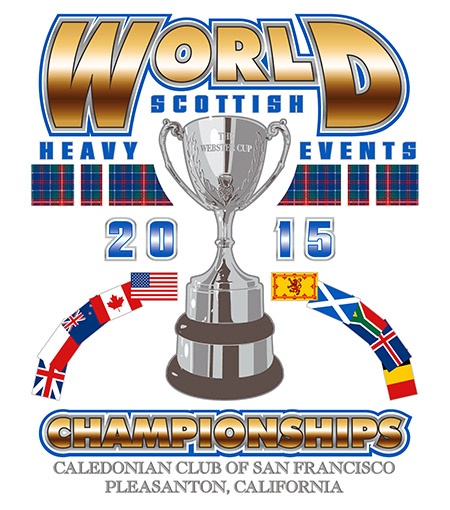 Steve Conway, Athletic Director of the Caledonian Club of San Francisco, briefed IronMind on what's coming up in Pleasanton, California later this year.



"Planning for the San Francisco Caledonian Club's 150th Annual Gathering and Games is well under way and it looks like it will be a year to remember.

"Along with the usual massive closing show each day (40 pipe bands) we'll also be hosting the 2015 Scottish Heavy Events World Championships. This is the World Championships started by David P. Webster OBE in 1980 and held every year since. Last year it was in Dunfermline, Scotland and this year we're very excited to welcome all the competitors to beautiful Pleasanton. 

"We still have a few slots to fill but I can guarantee that current champion Matt Vincent will have his hands full with worthy opponents.

"Foremost among them will be Dan McKim, a two-time champion who has battled it out down to the wire with Matt every time they've faced each other. Joining Dan will be England's Scott Rider, the Scottish World Champion and perennial top three finisher; Canadian champion Matt Doherty, a world championships veteran and Canadian record holder; Sinclair Patience from Scotland, son of the great George Patience winner of the 1994 World Championships; Burger Lambreht , a veteran Commonwealth Games shotputter and one of the best track and field athletes to ever come from South Africa; U.S. athlete Mike Zolkiewicz holder of the weight over the bar record and a crowd favorite; Andy Vincent, brother of Matt Vincent a former strongman and top collegiate and NFL football player. The remaining four slots will be filled by mid-June.
 
"For the first time ever, we are thrilled to be welcoming to this great list of athletes the winner of the 2015 US Highland Games European Championships. This is a competition hosted by the World Heavy Events Association under the guidance of Finland's Jyrki Rantanen, and their champion will represent the best of the Scandinavian Highland Games athletes.


"On a final note, the 2016 World Championships will be held at the prestigious Halkirk Games in Gerston, Scotland. We're extremely excited to be part of one of the best Highland games in Scotland and to be working in conjunction with Alistair Gunn (1995 world champion) and his family," said Conway.



Stay tuned for further announcements.     

                                             

                                                     ###



You can also follow IronMind on Twitter and on Facebook.                        



Want to talk strength?  Join the IronMind Forum.