Brian Shaw Leads World's Strongest Man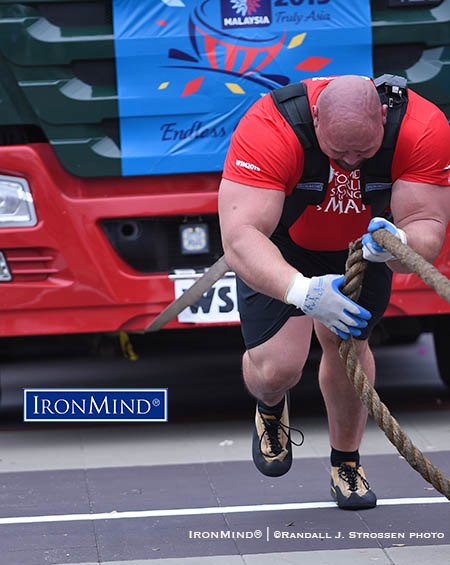 Kuala Lumpur—After the first day of the 2015 World's Strongest Man finals, two-time winner Brian Shaw is in the lead.

There were three events in the finals today: Super Yoke, Deadlift for reps, and Truck Pull.

Hafthor Julius Bjornsson won the 500-kg Super Yoke, followed by Brian Shaw and Zydrunas Savickas. Shaw won the Deadlift (370 kg for reps), Eddie Hall was second and Bjornsson was third. Shaw entered the last event today, Truck Pull, in first place overall and he extended it with another win.

At the end of the first day, the top four are:

1. Shaw 29 points
2. Bjornsson 26
3. Savickas 23.5
4. Hall 23

The finals continue tomorrow and Savickas said, "Anything can happen."

                                                          ###



Follow IronMind on Twitter and on Facebook
.

Want to talk strength? Visit the IronMind Forum: Strongman, grip, Highland Games, Olympic lifting, stones and more.