Barkhatov Dominates 110s at IPF World Championships
Soelden, Austria - Squatting 395 kg, bench pressing 275 kg and deadlifting 380 kg gave Maxim Barkhavtov (Russia) a 1050 kg total in the 110-kg class and a 50-kg winning margin over silver medalist Oleksiy Rokochiy (Ukraine).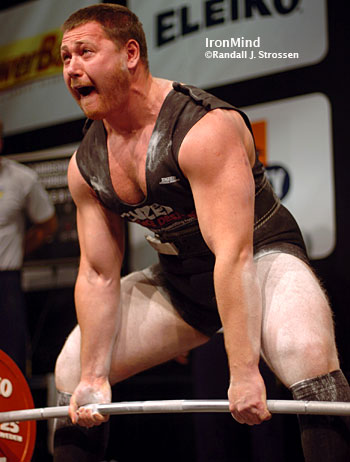 Maxim Barkhavtov (Russia) pulls a 380-kg deadlift on his third attempt as he won the 110-kg class at the IPF World Championships. IronMind® | Randall J. Strossen, Ph.D. photo.

But don't think Rokokhiy was any slouch, either: He finished 65 kg ahead of bronze medalist Tomas Sarik (Czech Republic).