Arnold Sports Festival: Matthias Steiner/German Weightlifting Delegation
Olympic gold medalist Matthias Steiner is the headliner for the delegation of German weightlifters who will be participating in the Arnold Sports Festival later this week.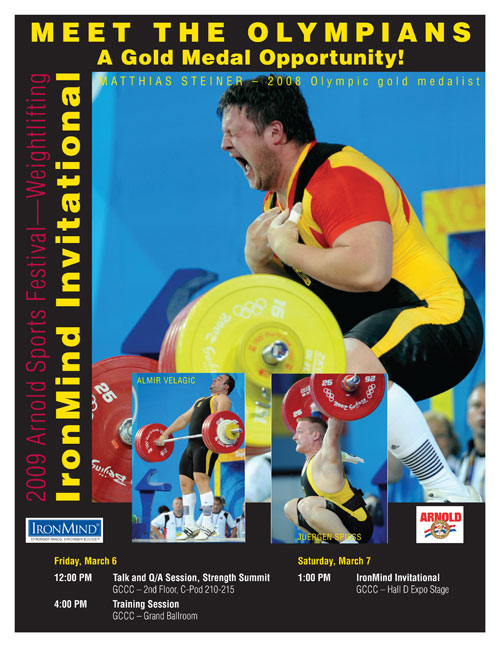 Matthias Steiner and his teammates from the 2008 German men's Olympic weightlifting team will be a big part of the Arnold Sports Festival. Artwork courtesy of IronMind® Enterprises, Inc.


In addition to the appearances scheduled for the IronMind® Invitational, a training session, and a talk at Strength Summit, watch for these lifters enjoying a range of events at the Arnold Sports Festival: our list includes arm wrestling, strongman, powerlifting and, of course, the weightlifting competition hosted by the Columbus Weightlifting Club.

For full details on the Arnold Sports Festival, including event descriptions, schedules, and ticket information, please check theArnold Sports Festival website.

For questions about the German weightlifters and their appearance at the Arnold Sports Festival, please contact IronMind®.