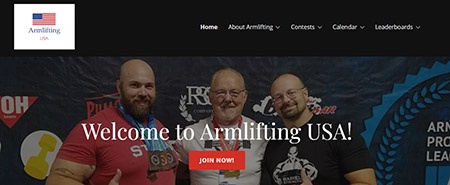 The inaugural Rolling Thunder World Championships took place in 2000, not just a world-class grip event, but also the beginning of IronMind's collaboration with Odd Haugen

Haugen, who had proven prescient in pitching this idea to IronMind, could hardly have guessed that a decade later, the Rolling Thunder would launch a sport called armlifting.

Armlifting began in 2010  when a Russian colleague approached IronMind about using the world famous Rolling Thunder as the basis for a new sport, dubbed armlifting. APL (Armlifting Professional League) carries this tradition forward, having taken the sport to new levels in recent years.

Since its earliest days, the events in armlifting have grown: in addition to the Rolling Thunder, core events now include the Apollon's Axle (double overhand deadlift), the CoC (Captains of Crush) Silver Bullet Hold, and contest organizers include additional events as well.

Haugen, who promotes strongman, mas wrestling and grip contests, has strong ties with the APL, which has built on the platform launched in 2010, and last year, Haugen along with teammates Clay Edgin and Riccardo Magni competed in the 2017 APL Armlifting World Championships in St. Petersburg, Russia, organized by Sergey Badyuk and Dmitriy Suhovarov.

This weekend, Haugen brings the IronMind Vise Grip Viking World Record Challenge  to the Los Angeles FitExpo, and this coincides with the launch of Haugen's Armlifting USA, which seeks to broaden participation in grip-strength contests to include men and women of all sizes, from rank beginners to elite-caliber competitors.

So, if you can crack coconuts in your bare hands, or aspire to, here's the place to hang your hat.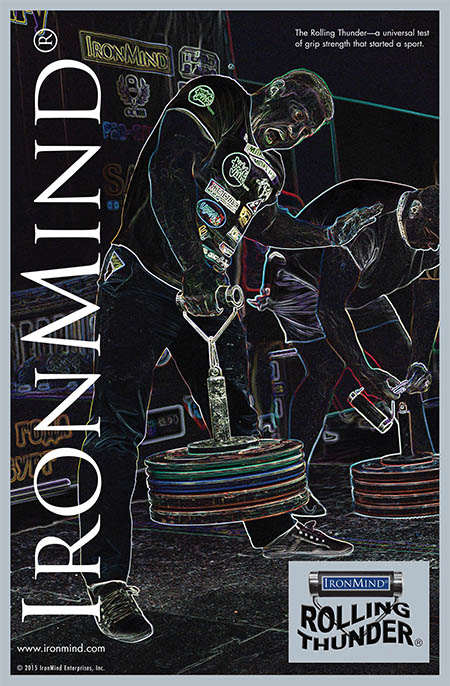 The Rolling Thunder has some magic to it: the longstanding and close IronMind–Odd Haugen collaboration began with the 2000 Rolling Thunder World Championships, staged as the kickoff event for Haugen's Beauty and the Beast Strongman contest, and in 2010 the Rolling Thunder gave birth to a sport dubbed armlifting in Russia.

                                                  ###



You can also follow IronMind on Twitter, Instagram and on Facebook.                        



Want to talk grip, strongman, weightlifting . . . everything strength? Visit the IronMind Forum.