Arm Wrestling Instruction & Practice in NY
"As the NYAWA prepares for its most spectacular 2008 season ever, we would like to present for the first time, a monumental year of arm wrestling preparation, practice and instruction," said Gene Camp, public relations officer for the New York Armwrestling Association.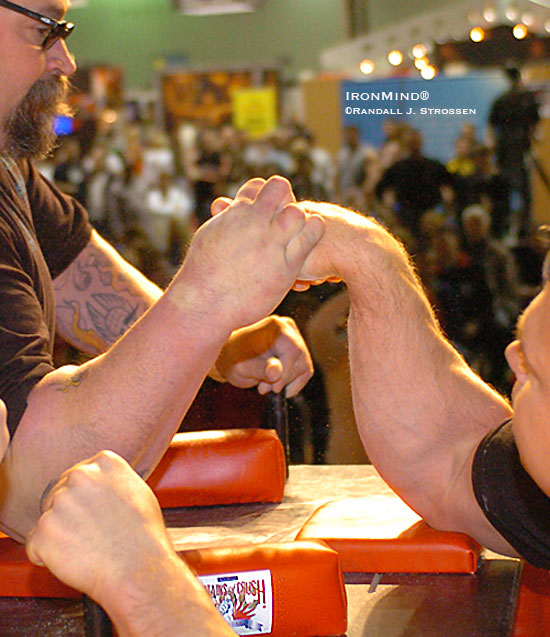 Get over to the NYAWA practice sessions and maybe next year it will be you on a table with Tim Bresnan (left) or John Brzenk (right) at the Arnold. IronMind® | Randall J. Strossen photo.
And if that's not good enough already, "It's free, there's no residency requirement and everyone is welcome!"

Everyone benefits, Camp explained. "Beginners learn safety, how to arm wrestle and proper warm-up exercises. For amateurs, there is improvement of technique and advanced secrets on 'how to win.' The pros get three hours of continuous challenge and practice matches."

And for all the fans, Camp says, "Watch the pros practice, with a display of awesome feats of strength and explosive raw energy."

For full details, please check the NYAWA website.