Anton Torrella Makes the Red Nail Roster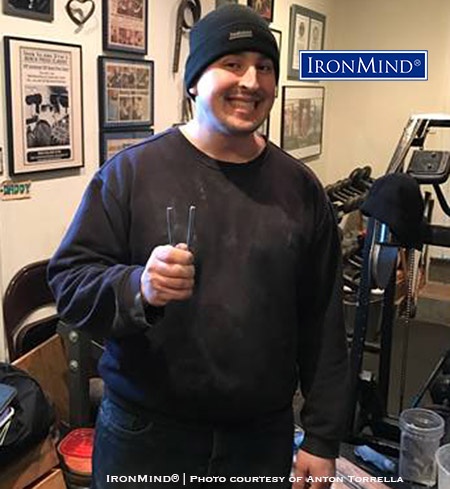 Just certified and had his name added to the IronMind Red Nail Roster is New York City's Anton Torrella.

"I'm a licensed locksmith and hand, wrist, and forearm strength are important parts of my professional life," Torrella told IronMind.
 
"I've weight lifted since high school but only got into training grip strength and steel bending about 4 years ago. This bending certification has been my main strength goal for years and I'm very pleased to have accomplished it."

Congratulations, Anton, and many thanks to Steve Weiner (CoC-3 '00, Red Nail '04) for serving as the referee on Anton's official attempt to bend an IronMind Red Nail.

                                  ###



You can also follow IronMind on Twitter, Instagram, and Facebook.                        



Want to talk grip, strongman, weightlifting . . . everything strength? Visit the IronMind Forum.