Andreas Grahn Invited to Join the Pros in Pleasanton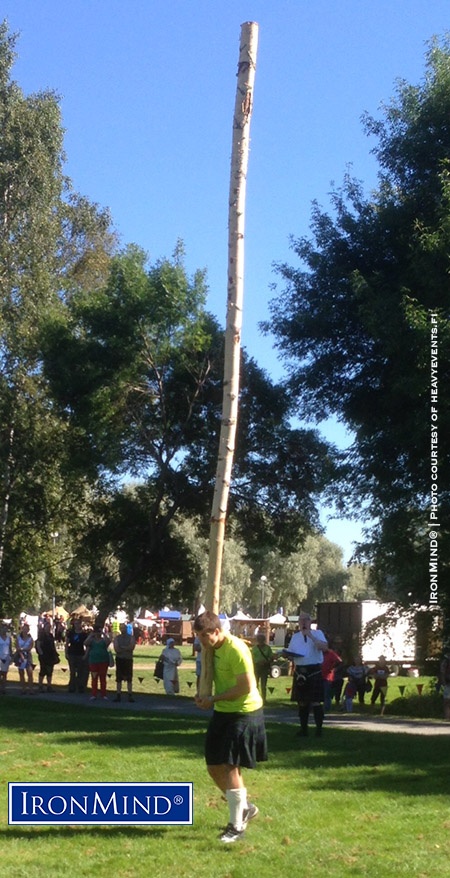 "The first US Highland Games European Championships were held in Häme Medieval Faire in Hämeenlinna, Finland on Sunday," according to a prepared statement contest promoter Jyrki Rantanen sent to IronMind.



"The competition was also the first WHEA Highland Games competition under WADA-level anti-doping program.

"The faire gathered over 22,000 people over the weekend and the opening march with bagpipers and athletes walking through the festival area was one of the highlights of the day in the happening.


"In the competition Sweden´s 2.05 meters tall Andreas Grahn did solid work and won all five events and earned his spot to the World Scottish Heavy Events Championships in Pleasanton in a few weeks. The women´s class was mastered by Jaana Tanner (FIN).

"I would like to give my public Thank You to David Webster, Steve Conway and Bill Crawford about the co-operation and trust and special Thank You goes also to the competition´s referee Trond Egil Nilsen, who is WHEA´s Highland Games representative in Norway," said Rantanen.

Grahn finished in ninth position (out of 13 competitors) at this year's IHGF Amateur Highland Games World Championships , the full results of which can be seen here.


                                                         ###



You can also follow IronMind on Twitter and on Facebook.                        



Want to talk strength?  Join the IronMind Forum.