Alina Leisiö Wins Queen of the Castle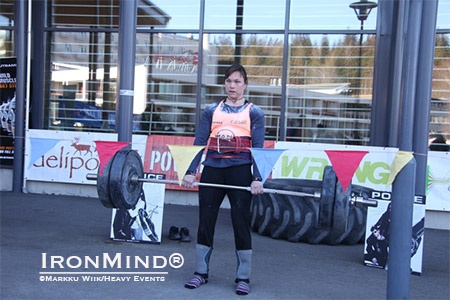 "The traditional Queen of the Castle™ - US Strongwoman Scandinavian Championships were on and 10 women with signed anti-doping contract were battling out about the overall title along with the weight class titles," Jyrki Rantanen reported to IronMind today.



"In the -60kg class Iceland´s Anna Hulda Olafsdottir was above the others as she edged out the rivals in every event at her weight class—not a bad start for this multi-talented athlete, who was taking part in strongwoman competition for the first time. The other podium spots went to Finland´s Terhi Sievers and Hanna Santavuori.


"In -70kg class Finland´s rising talent Eveliina Rosenström took her first victory and was followed by the reigning World Champion, Janne Grandalen (Norway), and Leena Nurminen (Finland).


"The overall title along with the open weight category top spot went to Finland´s Alina Leisiö, ahead of grand old strongwoman Jaana Tanner (Finland) and Iceland´s Ingibjörg Lilja," said Rantanen.

                                                          ###

Want to talk strength?  Join the IronMind Forum. 

You can also follow IronMind on Twitter and on Facebook.